As an eCommerce tycoon on Magento, you probably would be wondering how you can drive traffic to your online store and double sales. It is not rocket science! All you have to do is discover how a search engine works, and some very effective marketing strategies. With the right marketing model, building a massive customer base and doubling traffic becomes easy peasy.  Here are 20 ways you can drive traffic to Magento. 
1. Create A Referral Program
Creating a mutually beneficial program is one of the most effective ways to drive traffic to a Magento store. The model is pretty simple. You reward visitors or customers whenever they refer their network to your eCommerce store. Setting an affiliate marketing program on your store might prove technical. In that case, you will need to work with one of the best referral software for the best result. When it comes to the best platform to integrate this program, this is where Osiaffiliate.com comes in.  They have the best agents and awesome customer support to help monitor your store growth and progress. That way, driving traffic through affiliate marketing becomes very feasible. 
2. Social Media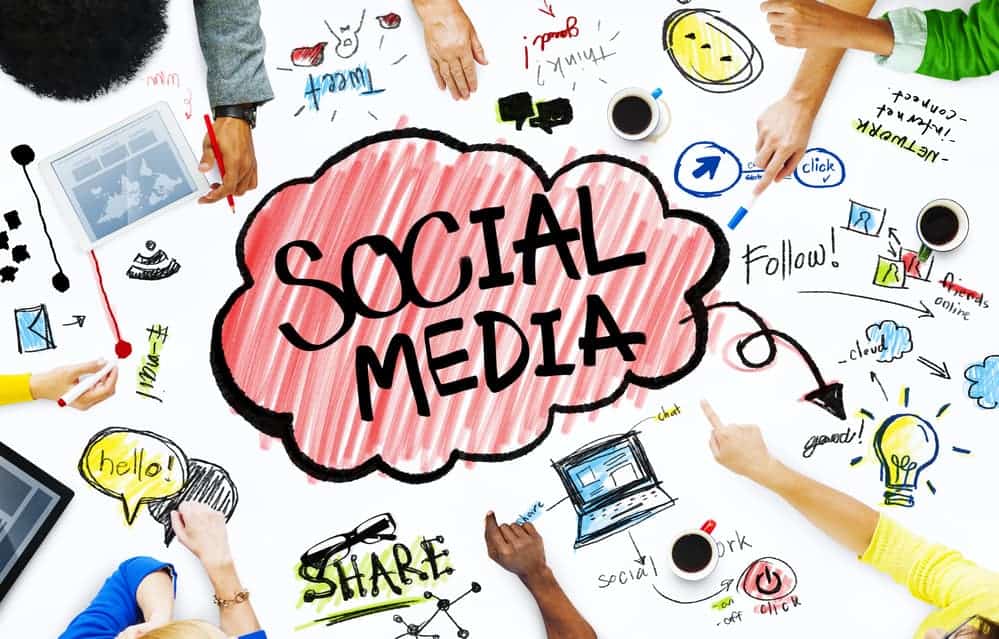 Social media is where the buzz is happening. Facebook alone has over two billion users, and the number is still on the increase. By utilizing a platform such as this, you will be able to drive insane traffic to your Magento store and increase sales. One way to go about this is to ensure that your social media presence is top-notch. If you don't already have a Facebook page, then you're missing a chunk of traffic. Another platform proven to spill in incredible results is Instagram and Twitter. There are lucrative keywords and targeted groups that you can join and promote your online store. with a good social media presence, you will be sending a strong signal to Google and as thus, rank your store higher on search results. 
3. Email Marketing
While you're hustling through social media and referral program to drive traffic, don't underestimate the power of email marketing. It is one of the oldest and yet, reliable route to driving traffic to your eCommerce store. However, you need to learn to send emails that bring in great results. You mustn't spam them with numerous options. The more personalized the mail, the higher the chances of conversion. One of the platforms that are very exceptional with this marketing strategy is Netflix. This platform is a master when it comes to disbursing emails that urge their users to click and take action. 
4. SEO
To get tons of juices from the search engine, you need to be a guru when it comes to search engine optimization. Now, this is where some eCommerce store owners often yawn in boredom. But really, it isn't a hard concept to grasp. If you can understand how keywords work, driving traffic to your Magento store becomes easy peasy. Learn how to optimize your product pages, your blog posts, and, most of all, learn keyword research. With these skills, driving traffic through search engines like Google becomes achievable. When other marketing strategies stop spilling results, a strong SEO foundation will ensure that traffic keeps pouring in. 
5. High-Quality Contents 
Who wants to waste a second on a page that lacks value? There are millions of websites on the internet, so no one has the luxury to waste time on a crab, especially when there are better options. Your aim shouldn't only center on traffic but to deliver high-quality content that adds value to your visitors and customers. That way, they will keep coming back and sharing the post for their friends to see. Great content has a way of selling itself without much sweat. So, invest in high-quality content, and you won't regret it. 
6. Mobile Friendliness
According to a study, about 75% of your store visitors are on mobile. To drive traffic to your Magneto store, customize your online store for mobile users. Your store has to be responsive to all screens and browsers. That way, you boost user experience and increase both traffic and sales. A website might look pretty fantastic on a desktop but looks awful on mobile. In order not to miss out on any traffic, don't neglect your mobile users as they are the backbone of your business.
7. Have A Blog Section
A static website page is great when it comes to telling potential customers about your business. But it is not great in terms of SEO. A study has shown that a website with a blog section tends to perform well compared to websites that don't. The reason for this unique behavior is glaring since you've more opportunities to inject your keywords into blog posts. To drive traffic to your online store, have a blog section, and ensure you have quality blog posts that talk about your products and services. If well optimized for SEO, you will be getting tons of traffic to your eCommerce store.
8. Build Backlinks
In the world of SEO, backlinks are one of the strongest factors that determine the ranking of a website. Irrespective of how great your content is, a weak domain would always perform poorly compared to sites that have more links pointing to their domain. So, how do you build more backlinks and increase traffic to your Magento store? one of the common ways to get a do-follow link is through guest blogging. Another technique is to write awesome content that other webmasters can link to on their posts. Build links in the most natural way, and you will see your site perform greatly.
9. Blog Contributor
Guest blogging is an old age technique often used to drive website traffic and increase customer base. It is a way of bringing your business in front of a potential audience. For the best result, do some research and discover top websites or blogs in your niche. Websites that have a high domain and page authority are often the best. In other words, links from these top websites are high-quality links that send a strong signal to search engines that this site is worth visiting. 
10. Paid Advertising
You don't always need to play it safe. Sometimes, it is good to spend some bucks and stay off your comfort zone. If you don't try paid advertising, you might never know the opportunities you are letting slip away.  You can advertise using Google AdWords, or perhaps place targeted ads on Facebook, Instagram, and Twitter, and numerous other platforms. If there are websites, forums, or blogs in your niche that run advert, you can also utilize such an opportunity and make your business known.
11. Use Influencers
Who is an influencer? You need to know and establish a personal relationship with these unique individuals if you want to drive traffic. They are people in your industry with huge followers on their social handles. They are authorities in the industry, and a shoutout from them can turn your business around. However, you don't just get a shoutout out of the blue. You need to reach out to them and make a proposal. Some will demand a sample of your product, while some will require you to pay some bucks.
12. Understand Your Customers
If you are yet to know and understand your customers, all your marketing strategies would be a waste. You need to understand the time they are often online and their hangout points. Furthermore, their type of device is a bonus. These metrics would help you formulate a better marketing strategy that yields results. One tool that would help you to understand your customers more is Google Analytics. When you use these metrics well, driving traffic to your Magento eCommerce store becomes easy.
13. Remain Consistent
By frequently updating your store, you will be able to attract Google bots often. It sends a strong signal to Google that this store is serious and as thus, rank it higher on a search engine result. Aside from the search engine perceptive, users would be able to visit regularly for fresh and resourceful content. According to many eCommerce gurus, consistency is the key to success in the eCommerce industry. So, keep doing whatever you're doing, and you'll always get juicy traffic to your store.
14. YouTube Marketing
More and more people are gearing toward video marketing. In this fast-paced world, people are getting lazier when it comes to reading text. In other words, videos are the next big thing, and eCommerce owners aren't slacking behind either. if you're yet to delve into video marketing, you need to begin. With YouTube, you can make a video of your products and services for potential customers to devour. Also, ensure you include your store link in the description section. They are very beneficial in terms of SEO.
15. Giveaways And Freebies
The majority of your potential customers would never turn down a freebie. In that case, you can leverage that to drive traffic to your store. You might be wondering how possible that is. Well, you can give them some actions to complete to qualify. These actions might include sharing a page on their social handle or perhaps referring someone to the store. Whatever you do, ensure you don't give your profits away as that would be bad for business. The endgame should be to compel them to buy products whether they got the giveaway or not.
16. Brand Awareness
It might sound a little tricky, but do you know you can expose your brand to millions of potential customers by partnering with a cause? For instance, partnering with an NGO to combat the Amazon fire outbreak would give you the needed awareness for your business. Another way to go about this is to sponsor major events. Big companies like Coca-Cola understands this, and that is why they don't miss sponsoring world cup events. Brand awareness is the ingredient needed for a successful business. 
17. Submit Sitemap To Google
After successfully creating your Magento store, one of the first things you need to do is to submit your store URL to Google for indexing.  The webmaster console is the portal you can utilize, even monitor your CTR and impressions on the search engine. That is not all! Furthermore, you can find out pages that are not mobile responsive, thereby urging you to make them responsive. It is a great tool that would make a difference in your business. 
18. Scout Your Competitors
Unless you're in a monopolistic business, you will need to scout your competitors often and learn from them. In the eCommerce industry, there are tons of tools that would help in that regard. One of them is SEMrush. With this software, you can find out the number of backlinks and the nature of your competitor's keywords. This knowledge would give insight on what to do to beat them. As they say, information is power. With detailed information about your headstrong competitors, you will be able to identify their flaws and leverage on it. 
19. Image ALT Description
The image section of Google is a lucrative goldmine when it comes to driving traffic to your store. To achieve this, you need to pay attention to your image ALT description. These are keyword that potential customers are most likely to punch on Google search box. If you optimize your images well, your product images would rank high and possibly get you some visitors to your website. 
20. Newsletters
One of the first things you need to integrate into your store is the newsletter widget. This element would help amass emails from visitors. That way, you will be able to send periodic emails and also make an announcement of any latest products on your site. If you want to drive traffic to your Magento store, then don't overlook this feature in your store. There is numerous email software that you use to achieve this. Although some of them are premium, while some are free and very effective.