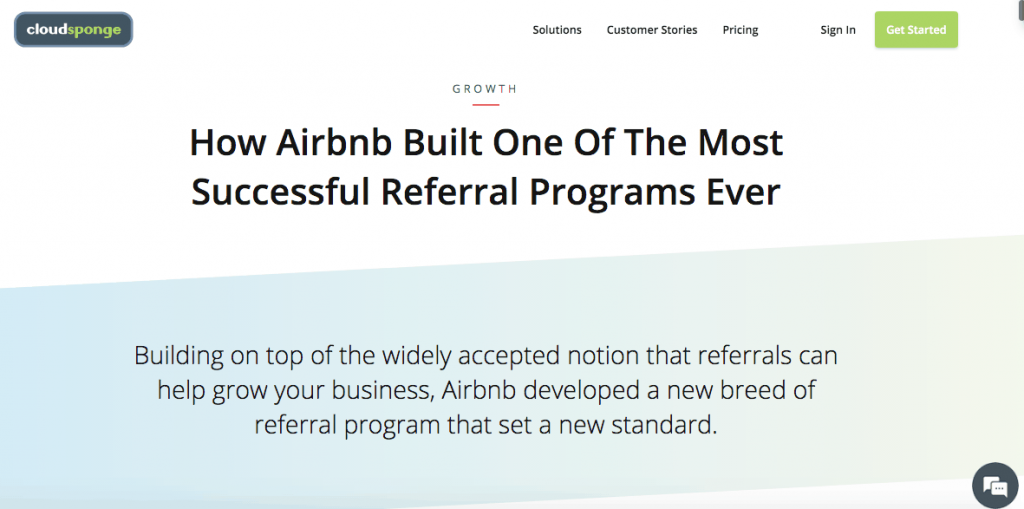 This is one example of a B2B referral program. Their service entails renting of apartments, rooms and houses to people who are travelling anywhere around the world. Their site is targeted at people who have places to rent and people who wish to find cheaper alternatives to hotels.
Airbnb offers different packages of rewards depending on which city users reside in. it is a popular strategy for international brands who are looking to expand their customer acquisition region by region.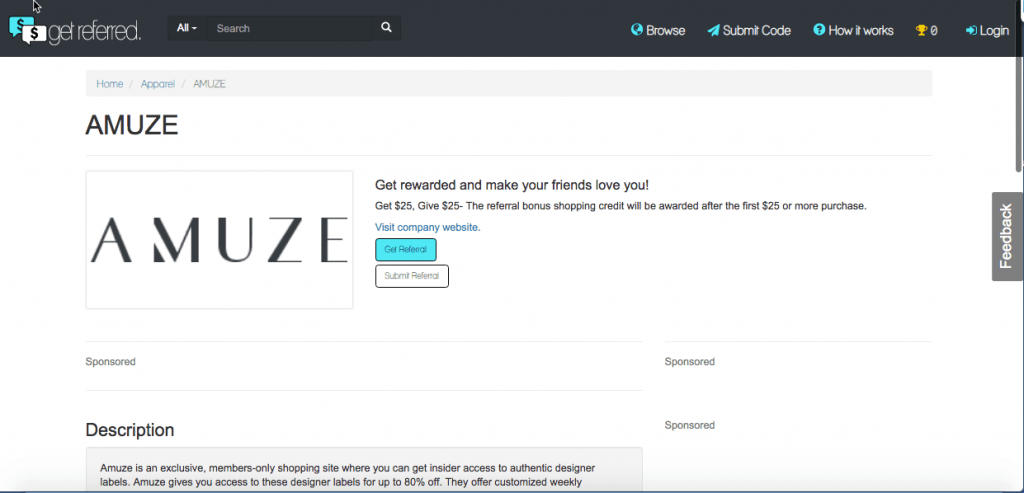 This is a wonderful fashion shop. They offer as high as $25 discount for all their customers to benefit from authentic designer labels. The $25 seems like a token, which indeed in fact is, in comparison with the quality of luxurious items Amuze sells.
However, Amuze offers a twist to their referral rewards, daily discount and flash sales add extra value to the $25 earlier mentioned. Their unique flash sales discount is the major part of their marketing technique, and their referral program influences price drop, thereby fetching in more customers to their business.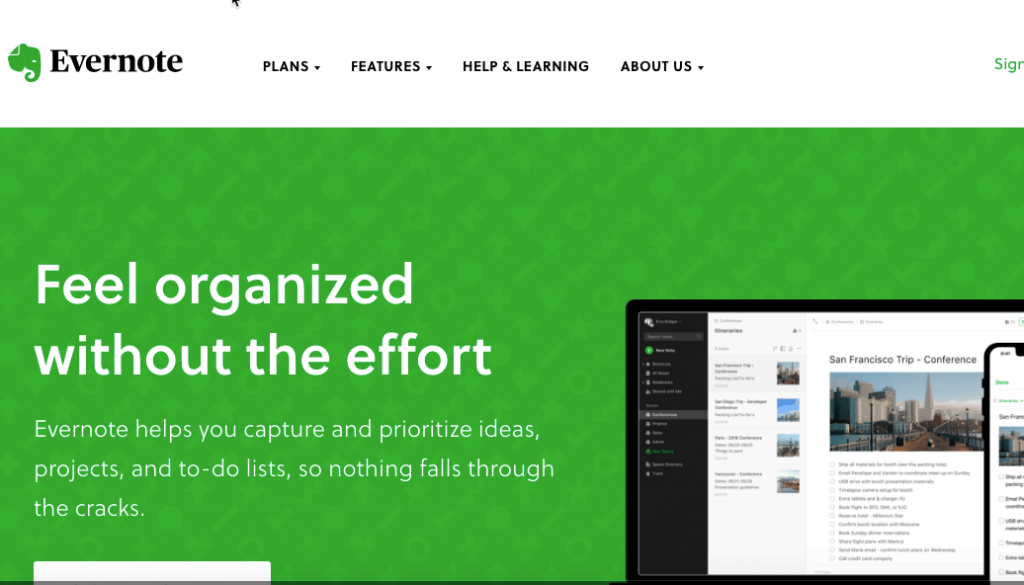 Evernote works on the promise of a reward as you invite friends and family. They run a reversible refer a friend program that rewards their customers whenever they invite their family and friends, and this word of mouth method of referral has placed them ahead in the note-taking software industry. Their referral program awards points when user referrals leads to sign-ups and more than that, premium subscriptions also.
This can be redeemed as increased storage space or even free months.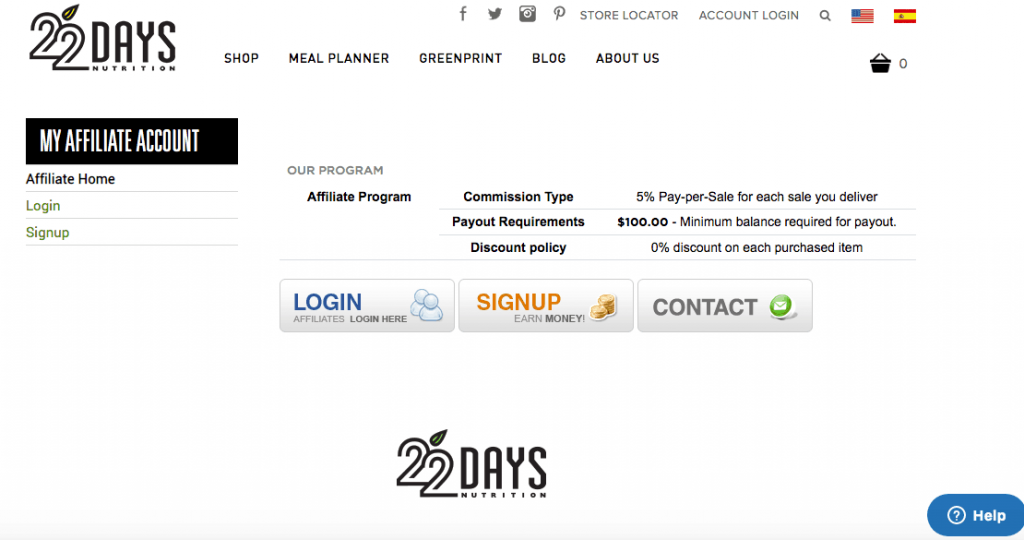 This is a unique meal delivery business. Their referral program gives referees 15% off referred friend purchase, and also gives friends 10% off theirs. Marco Borges, a fitness expert is the brain behind 22 Days Nutrition.
He advocates for healthy living through an absolute vegan lifestyle. 22 Days Nutrition currently has numerous amounts of active followers on social media platforms, and leverage on building a large customer base through word-of-mouth. As thousands of people are talking about their brand, they deem it fit to reward them for referring their friends to 22 Days Nutrition.
Uber is a riding sharing service that makes use of a referral program to stay afloat in the industry. Since quite a number of people use Uber every day, they created a referral program to attract more people to make use of their service. The referral idea is a good way in which the referred and the referrer benefit something.
It is a great way to drive in new leads for your business, as both parties are enticed to act to get the benefit. This method has worked for Uber over the years, you can also try it, it is very effective.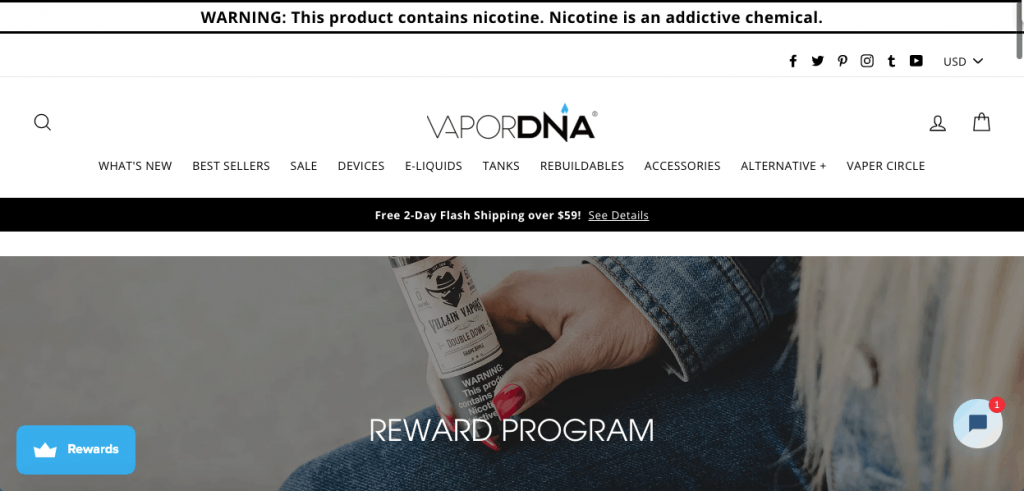 This prominent referral program has reward for both the referees and the referred friends. VaporDNA is a known name in online vape retailing with a wide range of products on the best kind of e-liquids, electronic cigarettes and accessories. They won the circle of excellence award from BizRate beating all other competitors in the industry in the year 2016.
This excellence award by BizRate is awarded to retailers who innovatively offer the best service to their online customers.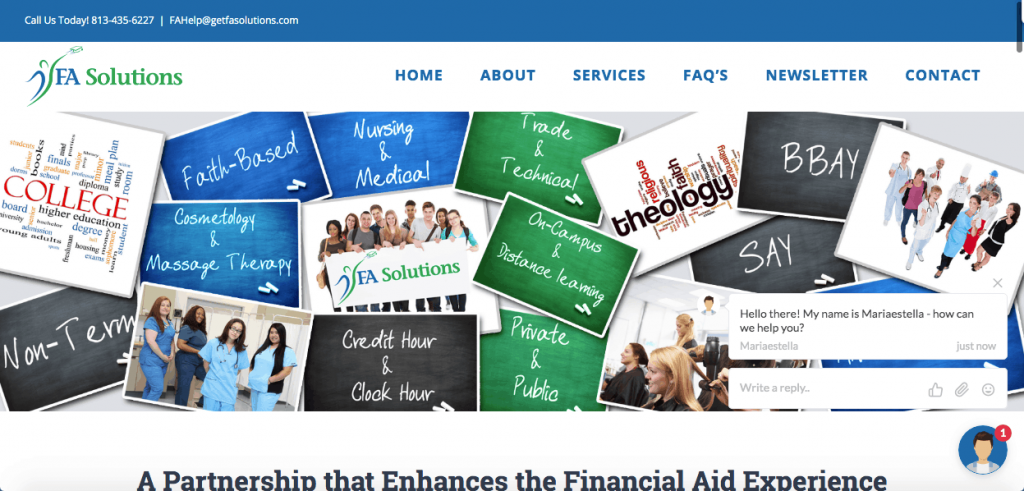 FA Solutions, like most B2B companies were stuck in the classic B2B marketing scenario at first of trying to personalize sale pitches regardless of having little information on what is required to make an effective sales pitch. This flop led them to cold call their prospects to know more about their exact interests and needs with no prior knowledge of their company. They found out that their method was inefficient as it was turning away potential customers.
The gathering of accurate information about the businesses visiting their website from leadfeeder was the way out of their mess and they began growing fast. This method eliminated cold calling from their minds as the knowledge of where their audience are located and analyzing and tracking of their audience behavior made them stand out from other companies we know today.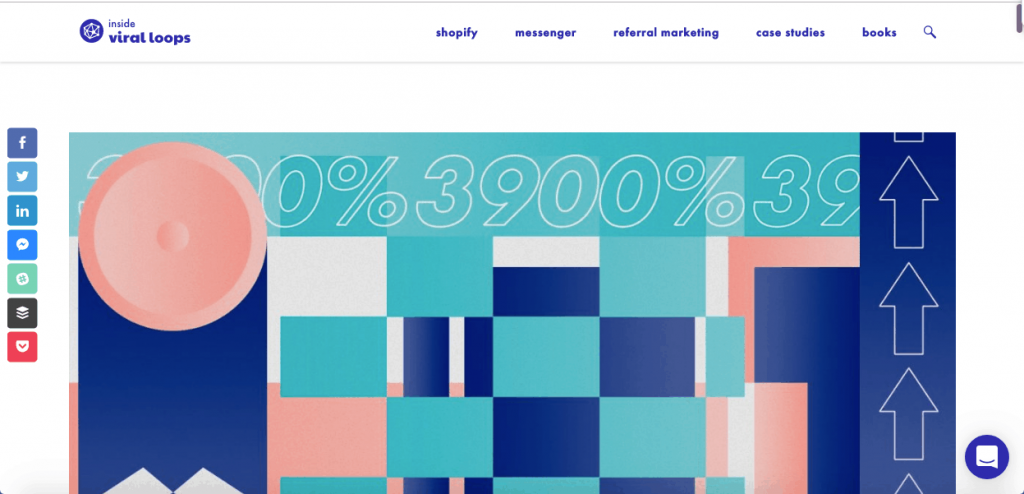 Dropbox has been optimizing their amazing referral program with a neat layout that has positioned them to be relevant up till date. They are a file sharing site that had the goal of attracting more customers to use their software, which lead them to set up a referral program to benefit their customers. Dropbox is popular for its interactive architecture and this makes their referral program truly stand out.
Their growth team frequently adjusts in-app storage rewards, because their referral metrics and user retention, which promote expansion of their customer base increases rapidly through this means.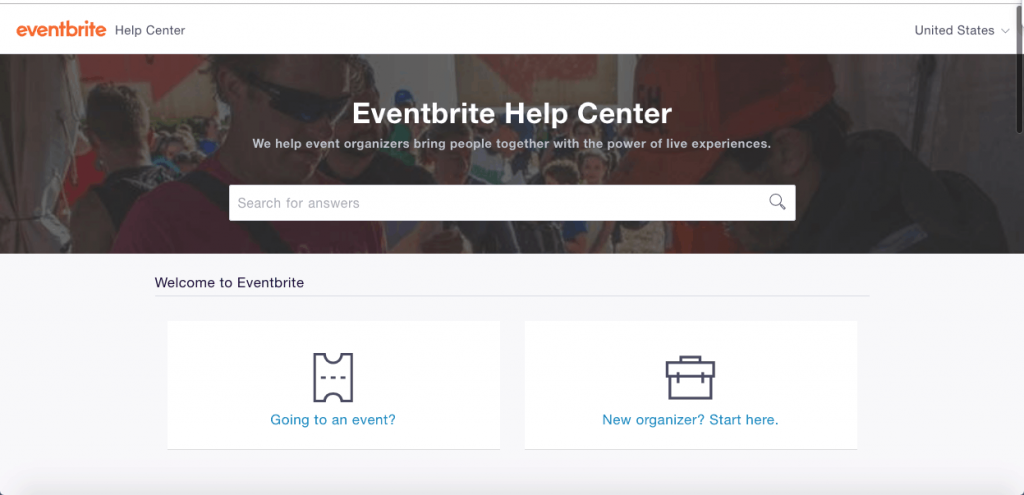 Eventbrite enables people across the globe to create an event. This global organization offers a referral reward of twenty-five percent of all referred customer fees being generated every year. Even if it has been seen by various referral programs that referral marketing campaigns provide double-sided incentives, which are usually more successful compared with those ones in which incentives are given to the referrer.
The issue is, it is one example of single-sided referral done right to increase customers in spite of not offering incentives of any kind for the referred people. Evenbrite has been able to survive till this moment with their amazing B2B referral program.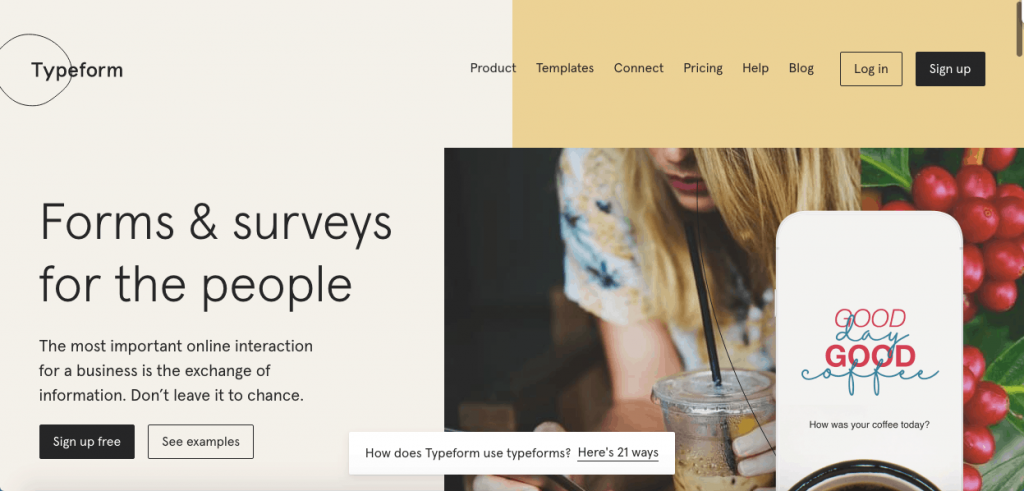 Typeform was built as a go-to platform for mobile form and creative surveys solution. They offer their customers signing up for pro plan, and a special refer a friend reward like no other. Typeform is one of SaaS frontrunners that has sustained a steady customer conversion growth by setting up their referral program in conjunction with other reputable referral marketing companies today.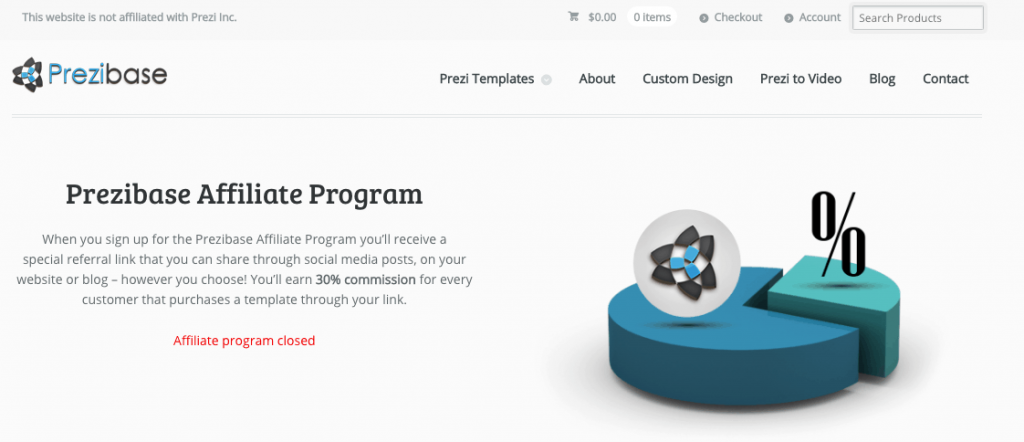 This is a well-known presentation software used by people from all over the world. Prezi runs a one-sided referral program that focuses on instigating those new signups to benefit from their entry-level paid plan campaign. Their refer a friend system offers to give their customers up to three months free access to their software when they sign up three of their friends on Prezi also.
This method of reward for every referral one makes has really worked for Prezi. Their visitors to invite conversion ratio is very impressive through their approach of giving rewards for each referral, and customer loyalty to the program is outstanding.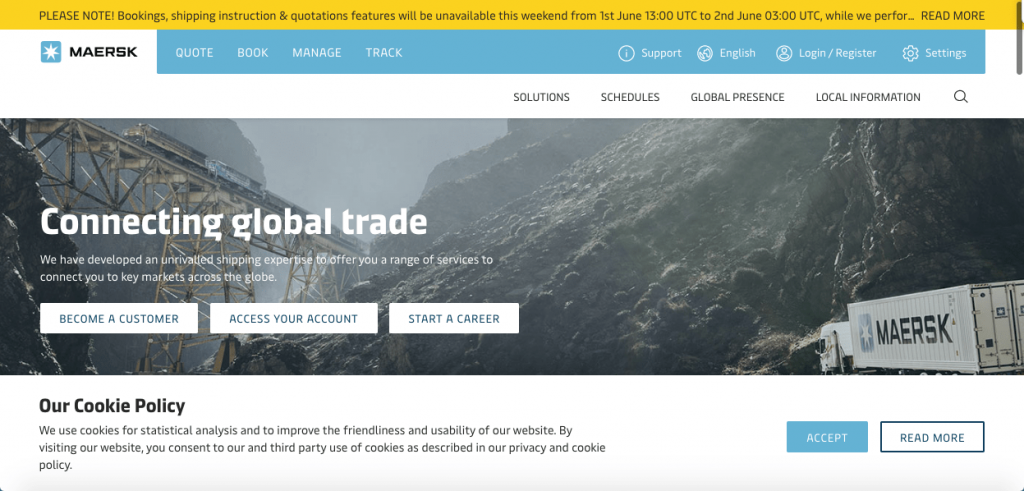 Customers now have endless alternatives to choose from when seeking solutions to their problems as the rise of the social media and internet has changed the traditional B2B buying process. They can access an enormous amount of information about any company even before meeting their sales rep. The tactic Maersk marketing team employs is to build trust with prospect by making different content for various aspects in their audience. They currently have over thirty social media account on different platform, and each account provides unique content that target specific audience.
This method allows them to build a sense of trust and connect with their customers before having to place a call to them. Segmenting your audience and locating them online to give them content in-line with their interest as Maersk does is a tactic marketers can adopt.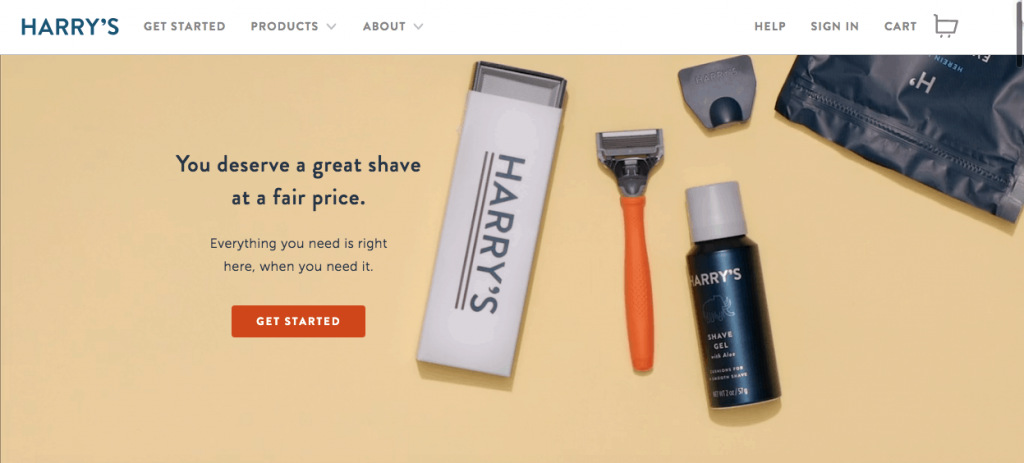 This is a fast-rising business that majors on shaving products that are delivered to customers' homes. For them to grow and become popular as we know them today, they adopted a referral program prior to their launch. It was a well struck out plan to give their brand a boost and setup a large base of people who have keen interest in their products.
An incremental award system was created to incentivize people to refer more people to earn greater rewards. You will see influx of people to your referral program when they know they can upgrade to a higher benefit.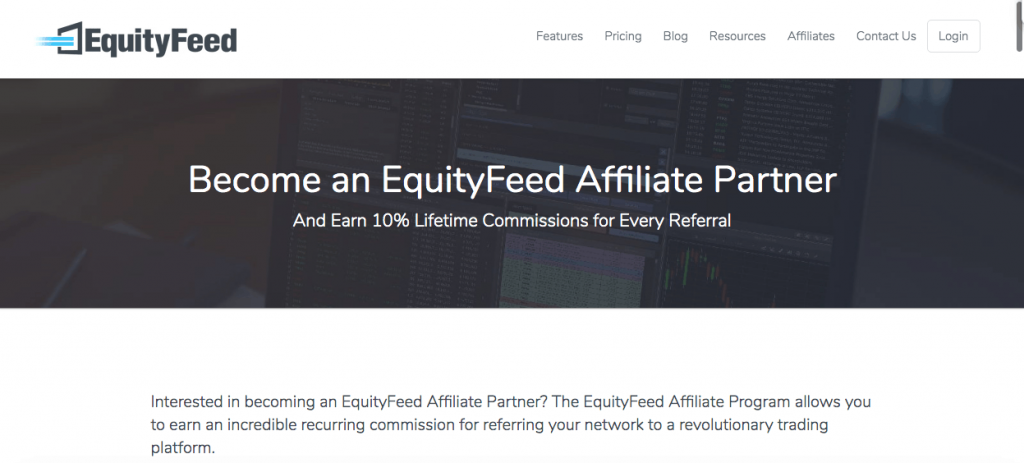 This is a stock trading platform that makes use of a referral program, which offers existing and new customers discounts rewards whenever they refer fresh paying customers. This referral program method created by EquityFeed has been the company's most viable tool of procuring customers as it has quite a reasonable trial to paid conversion rate.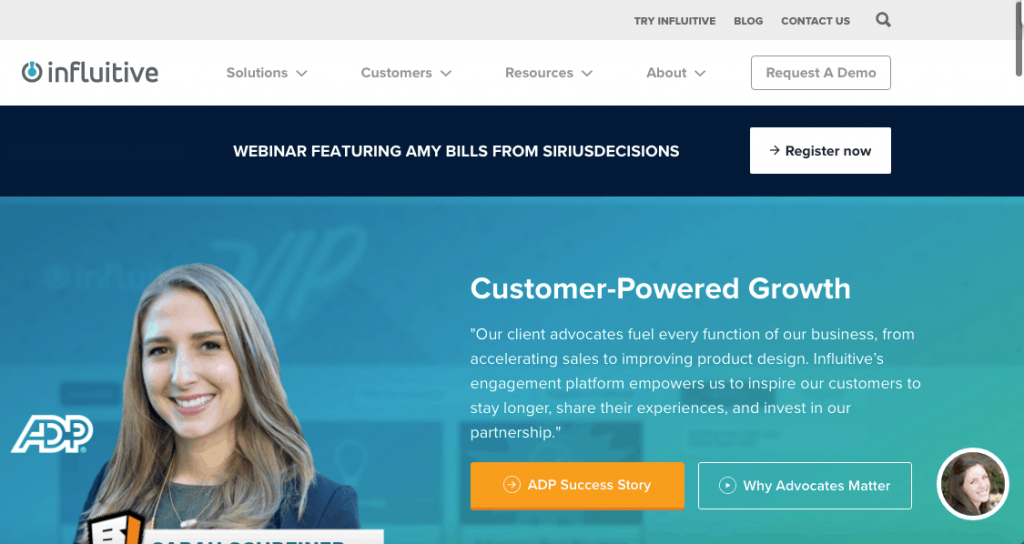 Influitive as a customer advocate tool used the method of referrals to grow in an unprecedented way in the space of one year. It has been found that leads generated through referral marketing have higher conversion rate, higher lifetime value, and close faster. Referral leads are also four times likely to purchase compared to other form of advertising as studies has also shown. Influitive creates a straightforward and simple reward (such as Thank you comments on social media, creating VIP group for customer advocates, and free access to events and products, and so on) to incentivize people who refer people.