One of the most powerful forms of marketing is done through word-of-mouth (aka referral marketing). You have probably encountered it already without realizing that it's marketing. If you want to see a movie, you ask your friends.
If they refer a movie, you ask them if it is good. Then, you may also ask them why they like or didn't like it. If they liked the movie and 'referred' it to you then that is referral marketing.
Referrals can come solicited and unsolicited. Sometimes, people will refer products to you even if you don't seem to need it. For example, you may have a friend who got smoother skin because of a product she bought from a certain store online.
She was raving about how it got rid of her acne and blackheads and how it made her skin look younger and smoother. If you are also concerned about your skin, there is a high likelihood that you will look for the product that she is talking about. Why?
It is the power of referral marketing. It sucks you in and pushes you to take certain actions such as looking for the online store she is talking about, looking for the product and maybe even buying the product. Referral marketing is that powerful that is why it would be ideal to consider having your own shopify referral software.
It doesn't only work with friends. It can work for influencers as well. Take Kylie Jenner's lip kits for example. The lip kit in itself is not that enticing.
But when Kylie Jenner promotes it, people are somewhat encouraged to buy the product.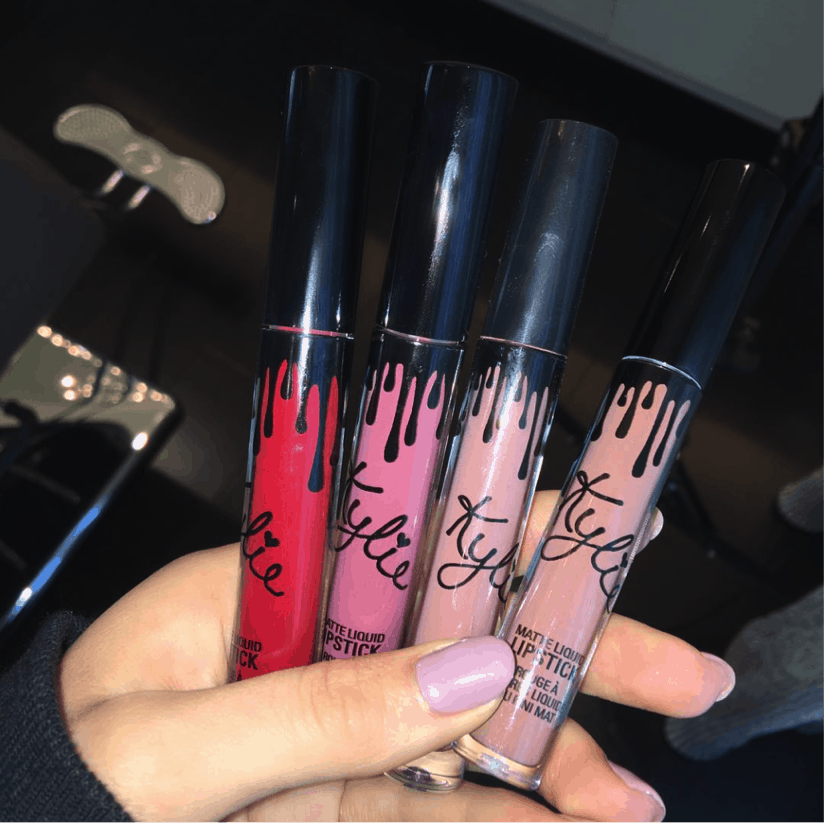 On top of that are the reviews. The Kylie Jenner Lip Kits are popular not only because it is promoted by Kylie. It is also very popular because its color and feel appeals to its buyers.
It managed to get tons of amazing reviews and this encouraged more sales for that product. This goes to show how powerful referral marketing is. Today, you'll learn more about referral marketing.
You'll know what it is, how it is done and how other website owners are using it to promote their products and services.
What is Referral Marketing?
Referral marketing is any form of marketing that is based on a person's personal opinion on a product. It is also called as word-of-mouth marketing because it is usually done through that – word-of-mouth. However, referral marketing also includes online user and influencer reviews.
It is not exclusive to offline marketing alone.
Why Referral Marketing Works
Referral marketing works because of three reasons:
Reason #1: It is Not Salesy
Most people are tired of salesmen constantly putting their products and services in front of their faces. In fact, advertising has reached a point where people have already adjusted by turning a blind eye on ads and not listening to any of their fluff. We know why they keep on saying good things about their product and service – they want us to take out our wallets and buy.
But we are not going to do it unless it is worth it. But when someone (a friend or an influencer) promotes a product or service without the goal of selling it, suddenly we are all ears. We want to know what type of product or service gained this much attention that people are willing to promote it without getting anything in return.
This is the power of referral marketing. It catches people's attention. It blazes through the crowd of self-advertising business owners and go in front with an irresistible offer – a product or service worthy of praise.
Reason #2:  It is Usually Based on Personal Opinion
Referrals are usually based on personal opinions. People who are doing this are not paid to promote the product or service. They are just doing it because they are so happy with their experience.
This makes referral marketing more effective than traditional marketing. It is like a case study in action. A real person tried the product or service and personally loved it.
It is enough of a story to convince other people to do the same.
Reason #3: It Uses the Power of Trust
Referrals can also be done by people who are close to the target customer or by influencers. It works so well because it uses the relationship that the referrer has to referee – a relationship that is already built on trust. When the customer trusts the person who is giving an opinion, the opinion gains more power.
It also influences the actions of the customer and convinces that person to buy.
Reason #4: Your Network of Fans Grows Exponentially
Did you know that referral marketing is the only form of marketing that let your followers grow exponentially? If done right, it has the power to transfer positive reviews from one person to another creating a huge group of raving fans. Here's how it works.
Let's say PERSON A talks to PERSON B about a product. PERSON B talks to PERSON C and Person A talks to PERSON D. Then the four talk to four other people until it grows.
You can do this today now that you have the power of social media websites at your fingertips. Back then, you can only influence the people that you know. Today, you have access to millions of people from all over the world and what you share can make or break brands and products.
NOTE: However, referral marketing is not for everyone. You can only harness the power of referral marketing if there is something unique in your brand, product or service. If it is just another product that is following the crowd, then it will be harder for you to see the power of referral marketing in your business.
Referral Marketing in Action
Here is how some businesses used referral marketing for their business.
Case Study #1: PayPal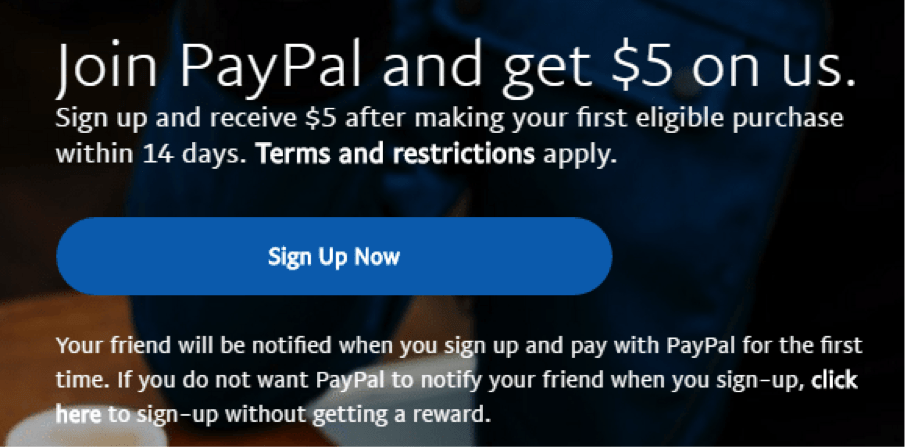 Wondered how PayPal became the first online payment provider on the Internet? It is because of referral marketing. Back then, PayPal spent as much as $60 million just for referral incentives.
This grew their user base to their first 100 million members. Even if they paid for the incentives, the company experience an amazing 7 to 10% daily growth. They spent an amazing amount of money in the year 2000 but they also managed to get their first million members doing that.
They slowly eliminated the incentives over time until PayPal is how you know it today.
Case Study #2: Harry's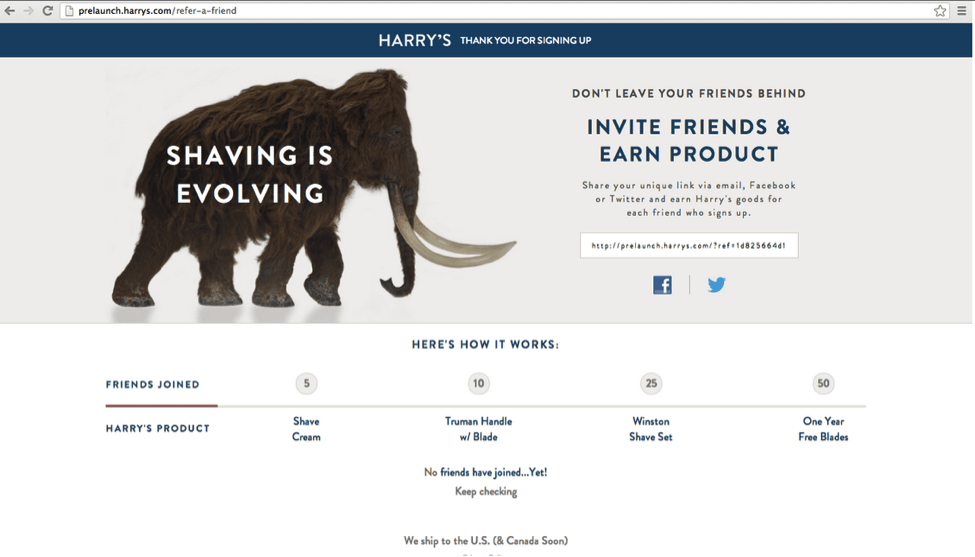 Harry's used referral marketing to acquire 100,000 subscribers before the launch of their product: a shaving product for men. They did this by setting up a referral marketing campaign in their pre-launch stage. They got people on board by providing free shaving products with each share.
The result? 100,000 subscribers and a business with over 40 employees.
Case #3: DropBox
Dropbox used a similar strategy. They implemented a system where members can invite people that they know and they will get incentives for each successful referral. Because of their referral campaign, their users are able to invite new members to their system.
The referral system got them their first 4 Million members in their first 15 months. But it was not easy for them. At the beginning, they are spending as much as $233 to $388 per customer just to sell a $99 product.
On the surface, one can say that DropBox is pretty insane. But look at it today. The company is able to raise as much as $400 million dollars and has a company valuation of 10 Billion Dollars.
Case Study #4: Airbnb
Airbnb has launched two referral programs: Referrals 1.0 and Referrals 2.0. Referrals 1.0 is a program where Airbnb pays their users based on what their referral does. They will get $25 if their referral took a trip and $75 when if their referral book a place to stay.
However, they experienced a few setbacks with this because it took too much effort for the user to refer the service to someone. So they refined the process and created Referrals 2.0 – a system where the user's contacts is instantly imported and e-mails were sent automatically. The prize is still there, the referral system is just refined.
The result?
A massive 900% annual growth for their business. They are proud to say that they get 900% new first-time bookings. That's an amazing year-on-year growth.
Case Study #5: Dollar Shave Club
The Dollar Shave Club is able to increase their video views and got thousands of subscribers in their first 48 hours with their referral marketing campaign. What they did is that they created a video that is worth sharing. This helped them get 12,000 subscribers in 48 hours and 25,000 subscribers in 7 days.
Slowly, their videos also gained 16 million views. The company was able to get as much as 25,000 customers just from this campaign.
How to Do Referral M arketing
Referral marketing works. But implementing a referral system in your website is a different story. Here are three easy steps to help you implement a referral program in your eCommerce website.
STEP 1: Have a Product or Service that is Worth Sharing
A good referral marketing system starts with having a good product or service. You cannot expect people to refer you if you are providing something that is similar with your competition. Just like AirBnb and Uber, you must have something unique to offer.
STEP 2: Blow People Away with a Exceptional Buyer Experience
Aside from having a good product or service, you must also prioritize buyer experience. Have a customer service team to handle all queries and solve all problems promptly. If you can, try to evaluate your product or service by acting like a customer.
Try to see if there are gaps that you need to fill. Answer these questions: Is your product or service worth sharing? Why or why not?
STEP 3: Implement a Referral Program
Sometimes, a referral program may just be the missing element in your website to help people to spread the word about your brand. Some online stores have a referral page in the navigation bar while others implement a referral program like a coupon. For example, there is MeUndies that implements a referral program by having a clickable link in the navigation bar.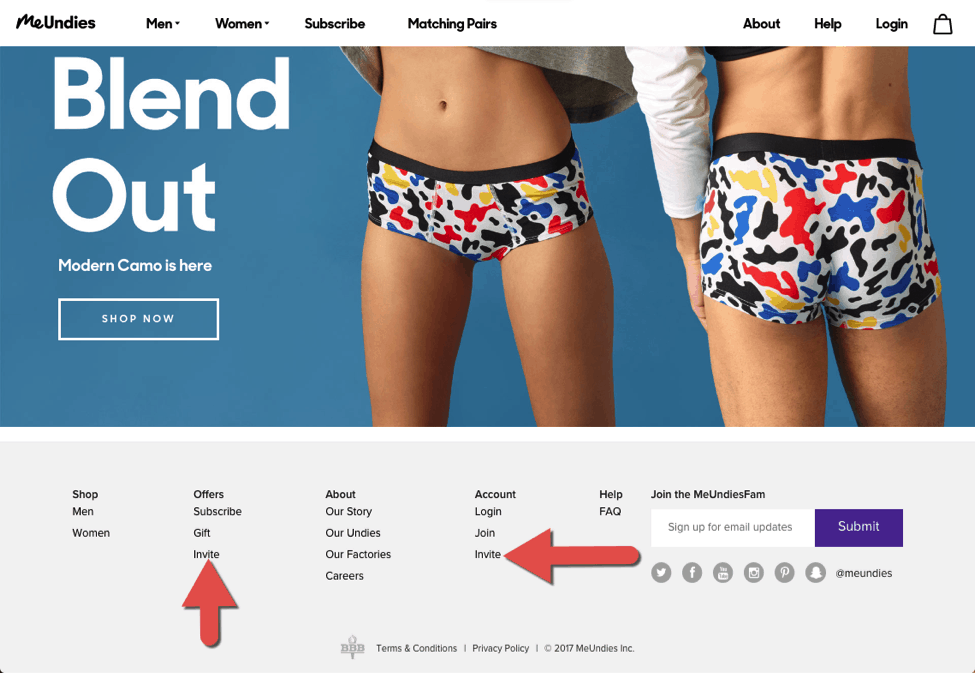 You can also look at the Referral 1.0 system of Airbnb where they provided rewards for each referral.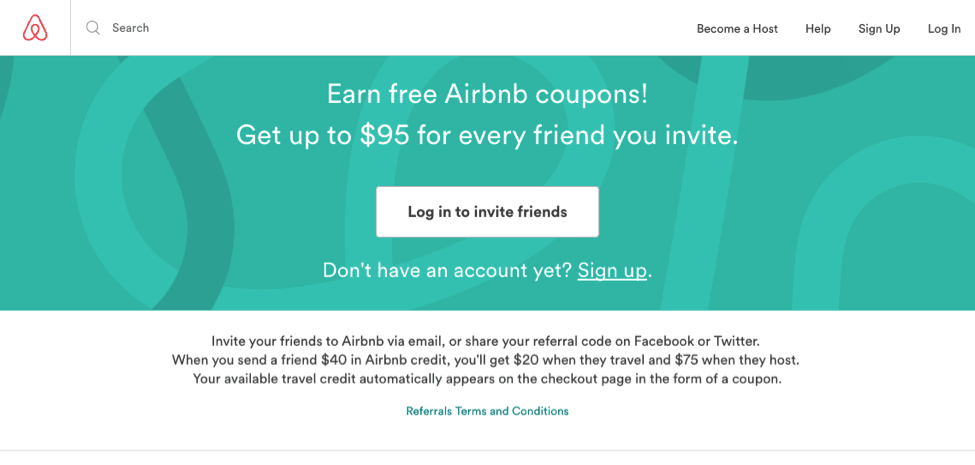 For apps, you may also want to implement an instant importing system like that of Airbnb's Referral 2.0 system.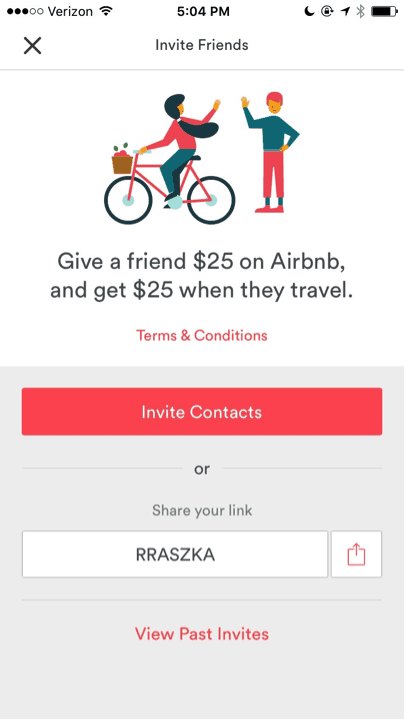 STEP 4: Promote Your Referral Program
Airbnb committed the error of creating a referral program and just leaving it as it is. Don't do that. Make it a point to promote your referral program or people will not even know that your referral program exists.
If you can, look for influencers in your niche. These people are often willing to give their followers something free and special. You can give them a special coupon code or a some free products so that they will do the promotion for you.
Also, harness the power of social media. Share your referral program on your Facebook page. Run an ad if you need to.
This may be the primary boost that you need to get your referral program up and running.
Conclusion
Are you implementing referral marketing in your website?
If not, now would be the perfect time to do so. Grow your business exponentially by allowing your visitors to refer their family and friends to your website. Show your customers how great you are and give them a prize for telling other people about you. It is that easy.
And if your product or service is great, you can expect your business to grow at a very fast pace. Dropbox, PayPal and Airbnb are able to grow their businesses using the power of referral marketing. It is about time you do the same.
So what are you waiting for? Are you the next DropBox or PayPal? Do you have what it takes to get 1 Million People into your website? A referral program just might be the form of marketing that you are looking for.
Implement a referral program in your website today. Are you in need of a wordpress affiliate? Let us know in the comments section.