It's always important to have some type of direction with any kind of marketing you plan to do for your company. Think of it as coming up with the right promotion plan in order to put yourself ahead of the rest. Some people have more of social influence, and other people focus on a good sign up on their website.
Also, there are business owners who appreciate a more direct approach with an email marketing plan. In any case, there are multiple platforms out that have their  own way of doing things to amp up different campaigns. If you're using Shopify, they have a lot of apps available, you have to make sure you have the best shopify affiliate app.
Here are 20 different ones that can help skyrocket your own campaign.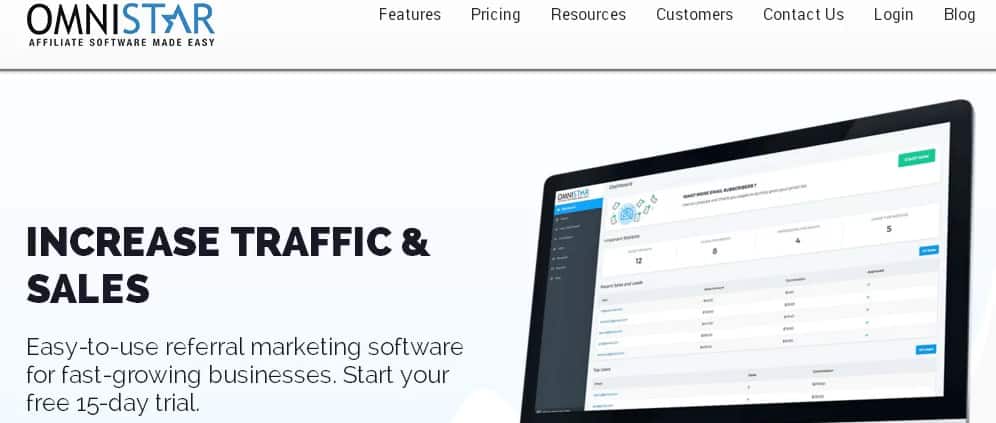 Omnistar is a great program, for both beginners and intermediates, that can help with setting up a quality referral system. One of its key strengths is being used as a medium to integrate with different ecommerce software such as Shopify, BigCommerce, OpenCart, and 3DCart. What has started out as a company that wanted to create a more uniform database in 2000, has grown into working with both small brands and Fortune 500 companies.
You can see their content spread through blogs, Pinterest, Podcasts, Facebook, Twitter, and YouTube.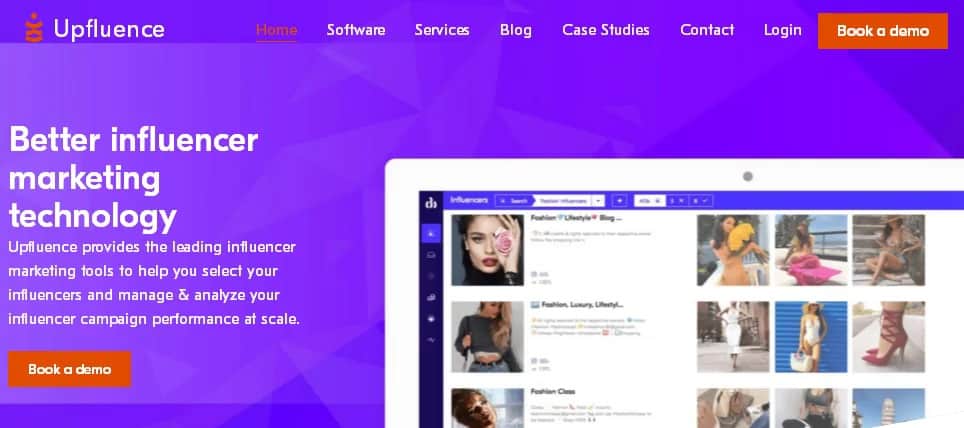 This is more of self-service type of product. Not only can one see things from a social media perspective, but they can view and manage things on the business end. There's a great need for understanding what goes on both platforms.
Upfluence uses their data to measure activity, metrics, and geolocation as it pertains to blogs, Instagram, Facebook, Twitter, Pinterest, and YouTube. This is perfect for not only seeing what goes on with competitors, but finding influencers to do collaborations to expand the brand.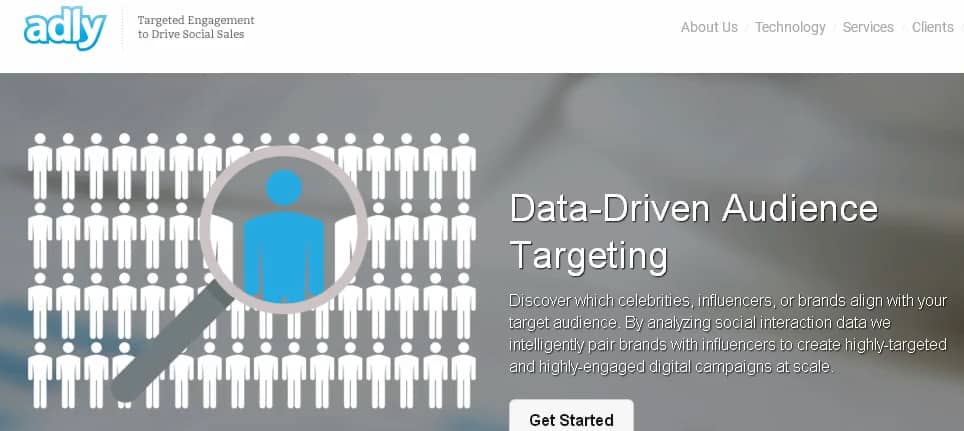 This is a nice platform to use in terms of truly engaging in a digital format to attract a more social audience. It'll be a good way to mix up all of the brands and agencies with quality influencers and creators to give them a more powerful plan to segment the market. This has a profound impact on their core audience.
By scoping the market through different platforms, like Twitter Instagram, YouTube, and Facebook, they're able to build better campaigns and analyze thing in a more effective manner across the board.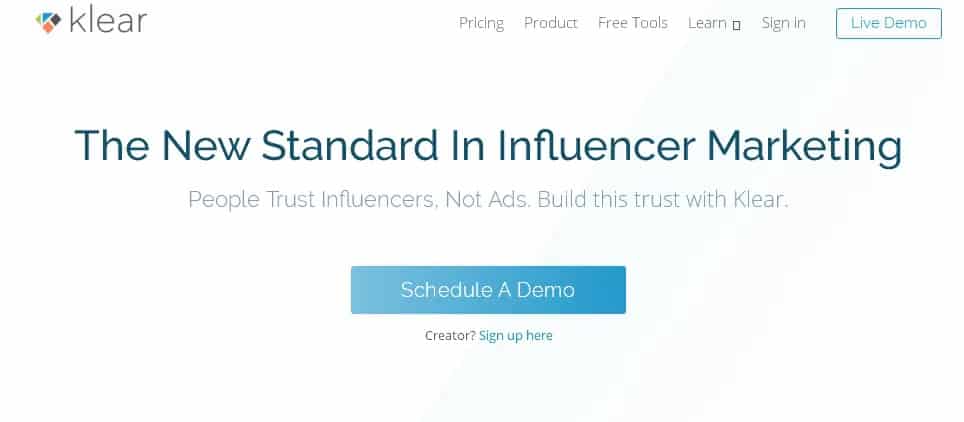 It truly takes the influencer word to heart, because the focus is on the engagement of an expert or a voice in the field, not a simple ad. For a person just looking to get started, there's a free version that will show a limited influencer tool and social engagement.  However, the more advanced plan takes a deeper search with the influencer research, campaign monitoring, and social monitoring as well.
You can see the outreach through networks such as: Facebook, Instagram, Twitter, YouTube, and blogs.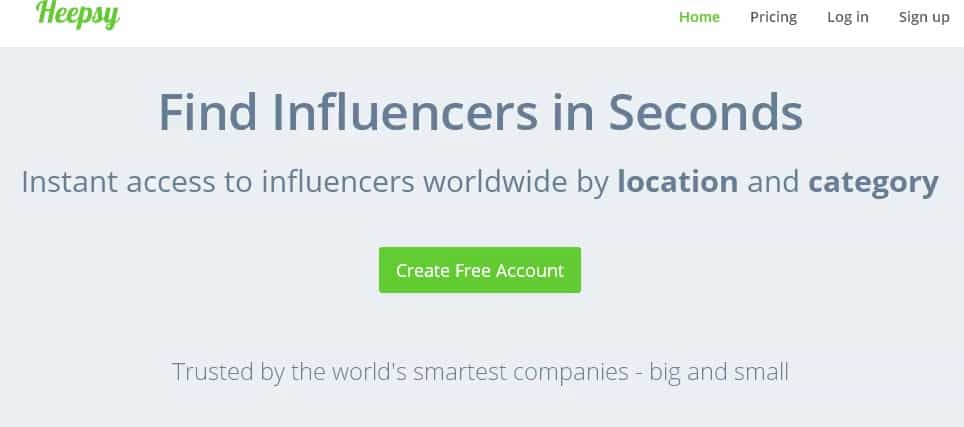 One of the best platforms to find influencers globally. This is important when it comes to gaining visibility with the different products and services. They see what influencers truly resonate on social media and make it a priority to collaborate with them in a manner that's beneficial for both ends.
It's all about establishing a long-term relationship.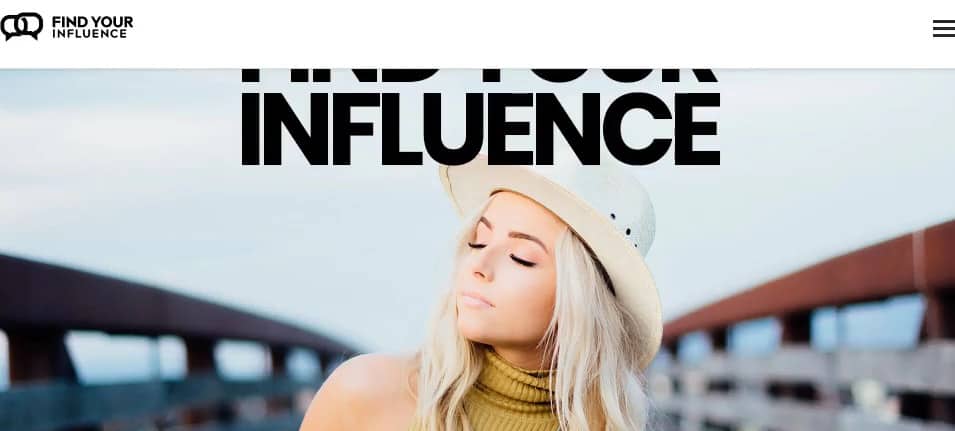 This is a premier marketing platform with a prime focus on creating a quality relationship with brands and pairing them with the right kind of influencer. They have quite the resume by working with huge brands, like Sony, Budweiser, and Kleenex. There's a more automated play here with using technology to aid in managing campaigns and tracking different metrics.
With over 5,000 influencers, this is certainly a brand that continues to grow in time.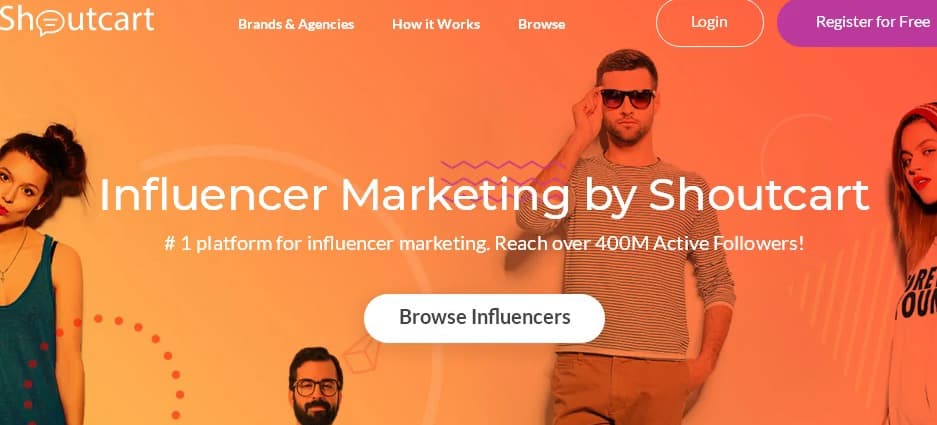 This is absolutely perfect for those looking to make a name via social media. It has a unique feature of being able to see their reach in a way that will help you determine whether or not they are able to be some kind of assistance in your campaign. Be clear on finding out what person would work well for you in terms of category, demographics or reach.
You can actually pay to have them post up something for you.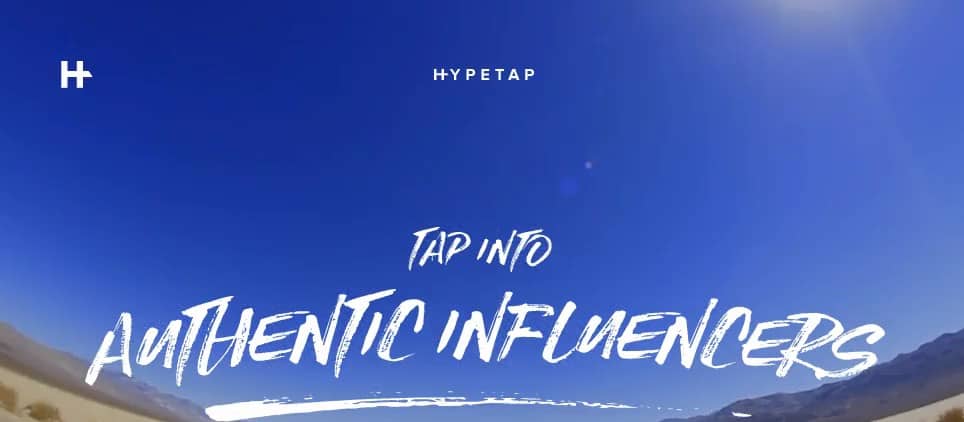 When it comes to finding the right influencer, authenticity is certainly key. Any managers will make sure that the people you work with have a certain quality to them. They have to be approved in terms of fit, demographic, and engagement data.
Additionally, they come more from a place having high quality content from video and live feed. By having a more tailored-influence experience, it'll help weed out the ones that don't fit with your overall mission.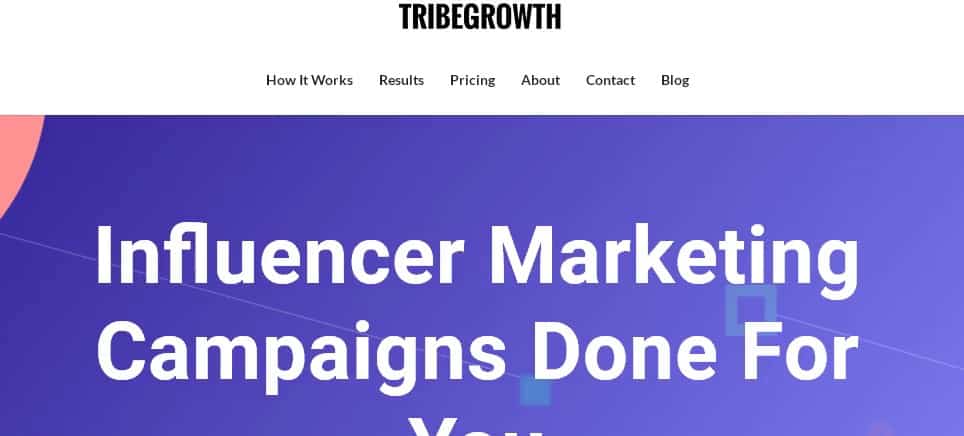 Since 2015, they've been able to reach out to different experts. This platform takes the initiative to speak with you one-on-one in order to meet different brand initiatives. They'll be able to consult with you in a manner that can personalize your marketing.
Additionally, they find the influencer most suited for your type of product/campaign. They create a specific outreach.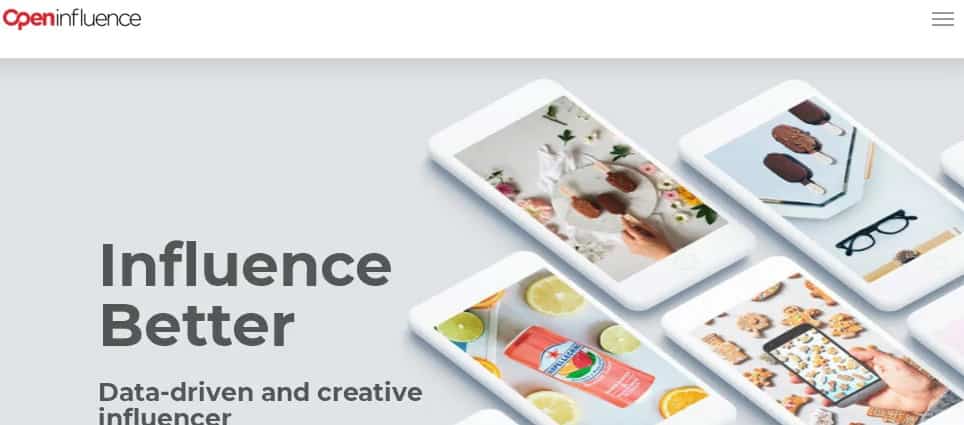 Open influence is a suiting name for this company as its fueled off data-driven and creativity. They combine everything from a technology platform, industry insights, and even consistent quality content. Their main mission to put the human touch back into advertising.
Whether it's traveling, music, art or another industry, they'll make sure of aligning the influencer to your campaign.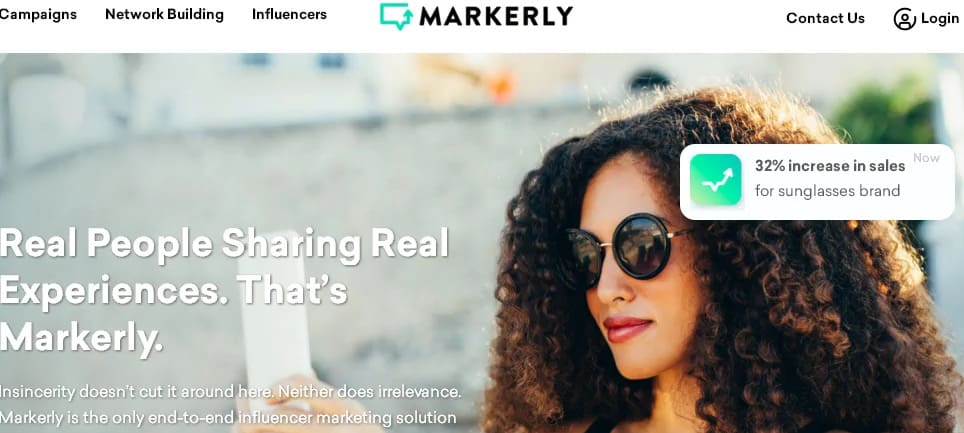 In this case, it's about creating an end-to-end marketing system for connecting brands with real people. They find people that already use the type of product you put out there. However, this amplifies your reach in a tasteful manner.
It's not just about an opt-in network, but what happens outside. Any major influencers will be able to get with the right brands to help them expand their reach. Also, it builds more legitimacy on their side.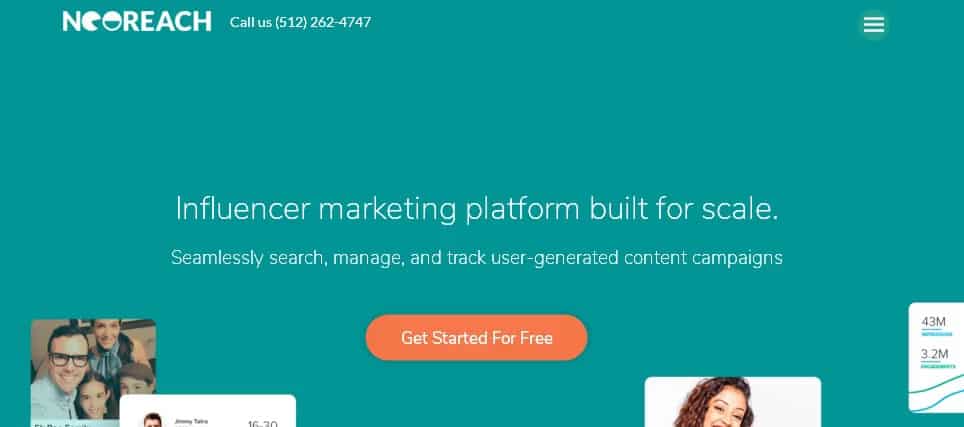 What started out as a small company with two people from Stanford,  it has grown to great digital space that has scouted some of the best social media influencing brands. Influencers can connect through social media in a way that's even more efficient. They actually use an algorithm that can index both social and web data alike.
This is actually for the big fish as the fees to use this service are rather large. However, it'll prepare brands to things to a higher level. They measure influence from Snapchat, Twitter, Facebook, and Pinterest.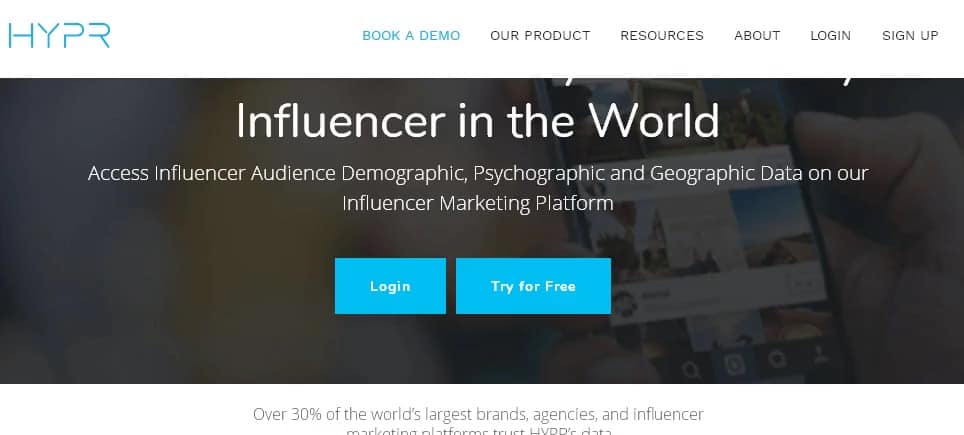 This helps with the social findings through Facebook, Twitter, Instagram, Pinterest, and YouTube. They do a thorough analysis of social media posts, collecting data, and even seeing what's popular. They use their own kind of search engine to help determine legitimacy.
They prefer factual data over an opinion, which makes it better for those just trying to get into influencer marketing.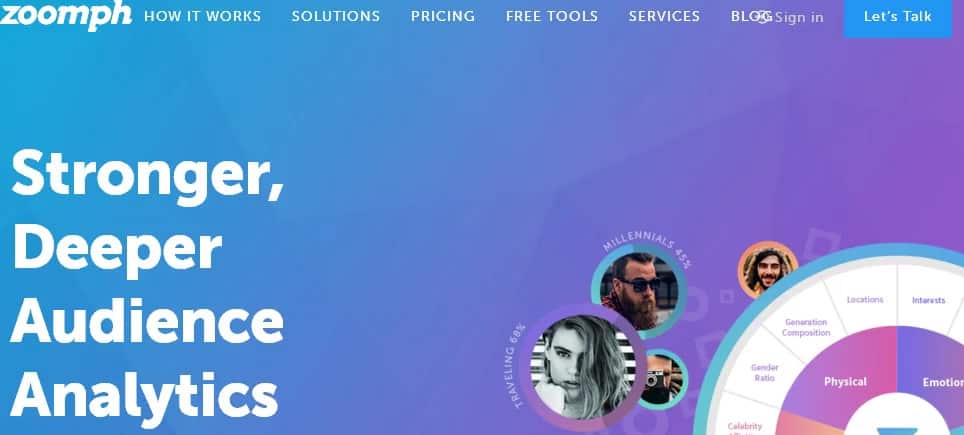 Zoomph certainly has a fit to its name as it zooms deep into data. It's all about great engagement and quality analytics. It's all about finding a great way to introduce influencers to different like-minded communities.
This provides a particular value in everything. When a person is able to see different triggers and social campaigns, it'll help them feel more confident in directing their own marketing mission.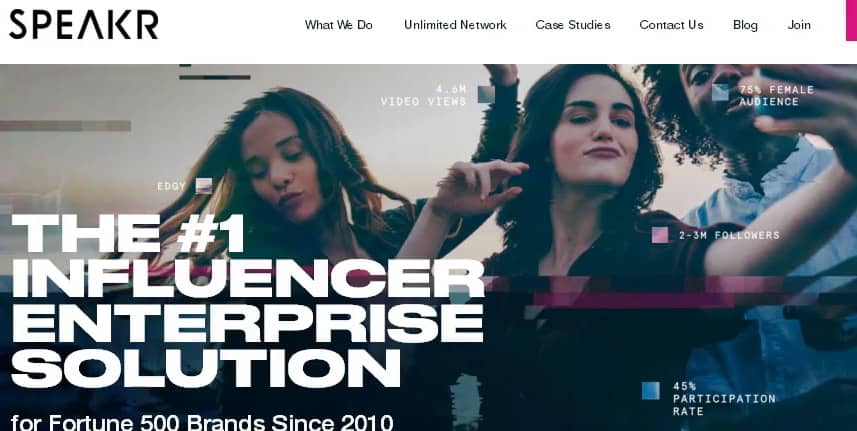 This is a very unique approach due to measuring the ratio of followers and their demographics. With a huge female demographic in this type of program, it gives it a different perspective. Some of the topics this platform covers include: moms, fitness, fashion, teens, and gaming.
However, it's not just about the social presence here. They curate thousands of relationships with different influencers all across the globe. This is important for a brand and creating a good foundation to help them manage a better campaign.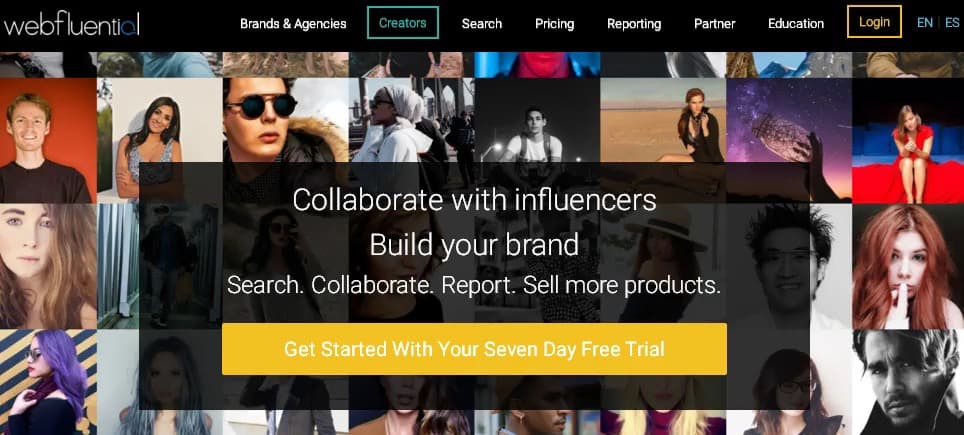 Big influence is key here. It's not about filtering and going through each and every influencer. They save you time by finding big social media stars. They are influencers within themselves just because of the star power and followers that want to know about their everyday life whether it's Instagram, Twitter, or Facebook.
Influencers actually submit their information or a press kit to show their value. You can then pay them a specific rate for posts or anything else needed to amplify your brand. By having the right social media stars in one's corner, it can help create a more favorable campaign.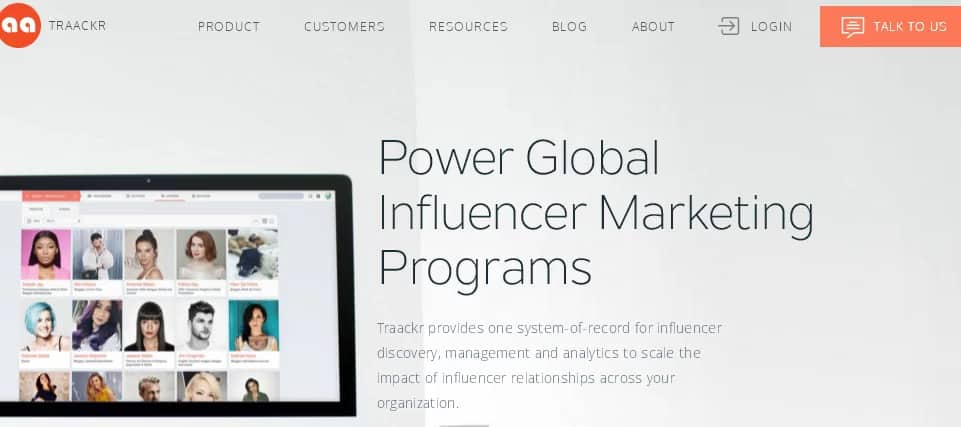 Experience is certainly on this influencer marketing program's side. It's been around since 2008, and has both influencer marketing and the management tools online to specialize in different things. It'll be able to help medium and large businesses with their campaigns.
This is due to combining a technical aspect, like an algorithm, with a human element. This is a healthy mix that can absolutely give more balance to any kind of marketing experience. Also, there's a discovery feature that can show the  relationship between a brand, influencer, and how they connect.
This is displayed through social sites such as: Facebook, YouTube, Pinterest, Instagram, and Twitter.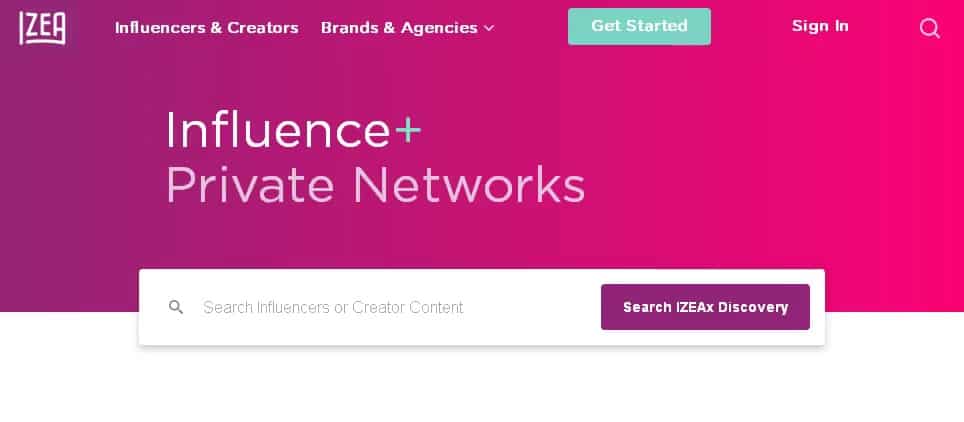 IZEA has been around in the more traditional content marketing motif since 2006. However, it truly has adapted to the times and created a new stake, especially in its influence with private networks. Even with its single platform kind of theme, it helps in content production and distribution through influence on blogs and social media.
They have a system of assigning a score  to different content creators for their reach. This would be a sound way to find different influencers who can actually maximize a post's potential to be seen.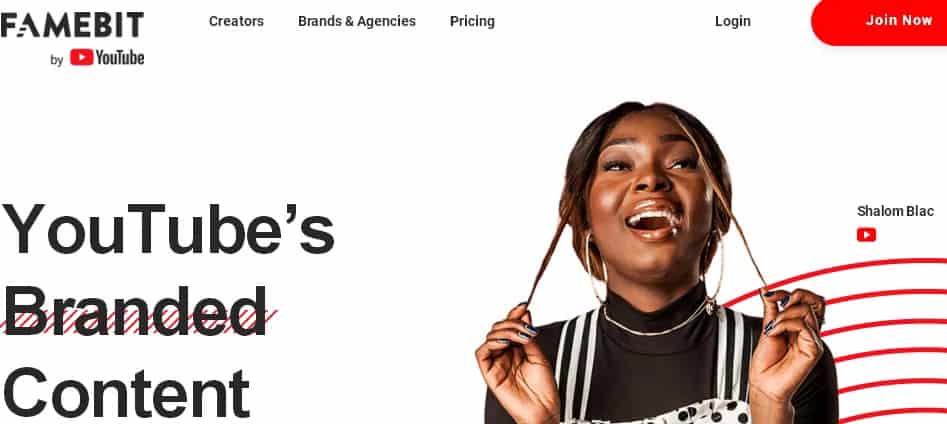 Video content is only growing more and more these days. When it comes to being a creator or influencer, having a sound channel within itself certainly helps a lot. The thing about this is the brand doesn't come to the influencer. The influencer actually creates a proposal to see how each side can win.
This is better, because the creator can have major influence and creativity right from the start. Of course, having thousands of followers on their social networks is a plus as well. This type of early vision can make a campaign go smoother, especially when they decide to promote to other forms of social media by having a required following of at least 5,000 people on an account.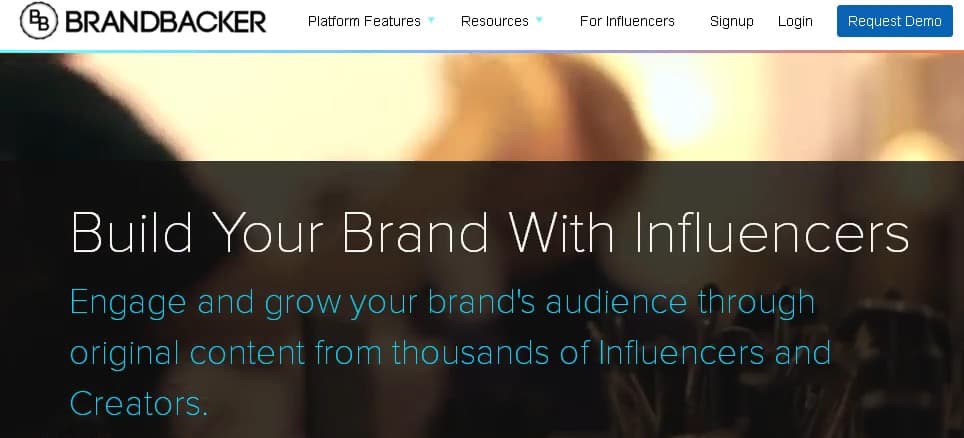 Lifestyle is something that's become quite a big topic, especially when tied to influencer marketing. There are a lot of women in this program that have interest and influence in women's wear, beauty, fashion, and even motherhood. This brings a certain aspect of marketing to the table.
This platform shows a lot of great data from trends in the market to how well the competitors perform in their own campaigns. Influencer marketing is only becoming more popular with paid posts, brand sponsorships, and even creator channels becoming small media companies in their own right. What are some other platforms that can help boost your campaigns?
Drop a comment below and make sure to checkout our other articles, we also have one about the best facebook marketing courses.