In this guide, we are using Omnistar Affiliate Software to set up a referral program for Shopify.
Omnistar Affiliate Software makes it easy to create and manage a referral program. Watch the video below to see how Omnistar Affiliate Software can grow your business.
Ready to get started? Install Omnistar Affiliate Software for your Shopify by clicking the link below.

Once installed, you can follow this guide to set up a referral program for your Shopify.
Do you want to grow your online business?
Of course you do…that is always the main priority and goal for entrepreneurs and business owners. Getting their business to get more customers, increase sales, and increase revenue.
As a Shopify store owner, you know how hard it can be to get traffic to your.
And even once you get the traffic, convincing customers is even harder!
Luckily for you, today we are going to show you how to grow your business with referral marketing
In this post, we will show you how to create a referral program for Shopify.
A referral marketing program is great for Shopify because it makes it easy for your customers to promote you.
This allows you to grow a marketing force. The best part about this is that the new sales you will get will be easy to convert because they trust the recommendations of their friends.
Let's jump into the guide and get this going.
Step 1 – Create your Shopify Referral Program
Watch this video to see how to create a referral program for your Shopify.
Step 2 – Add your First Referral Campaign
In the Omnistar Affiliate dashboard, please click on campaigns.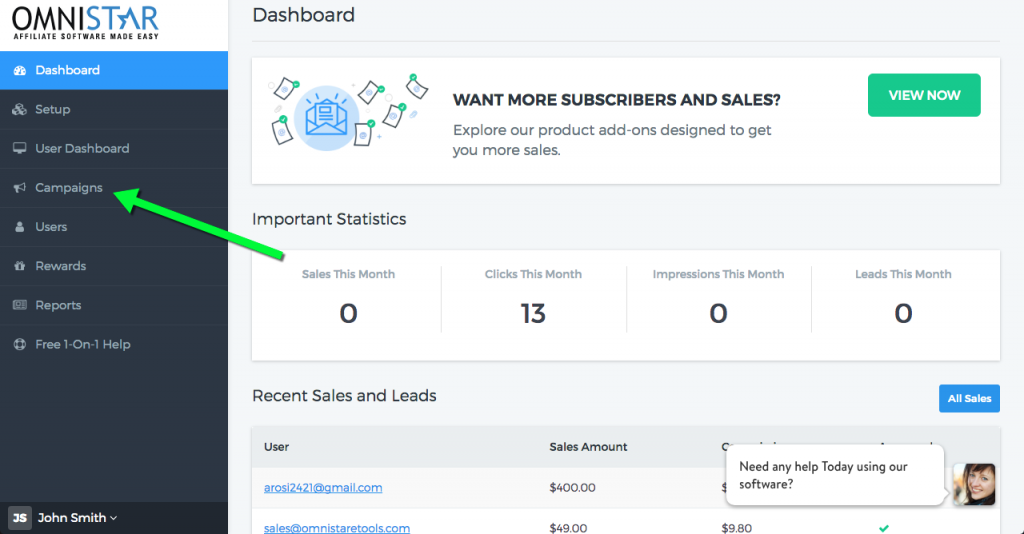 Next, please click Add Referral Campaign.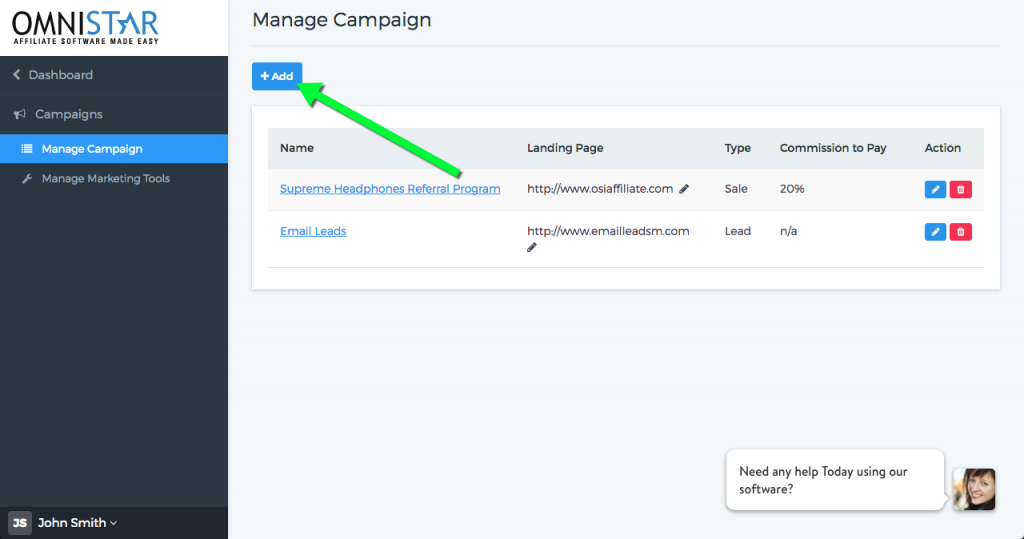 You will now need to enter your referral campaign details.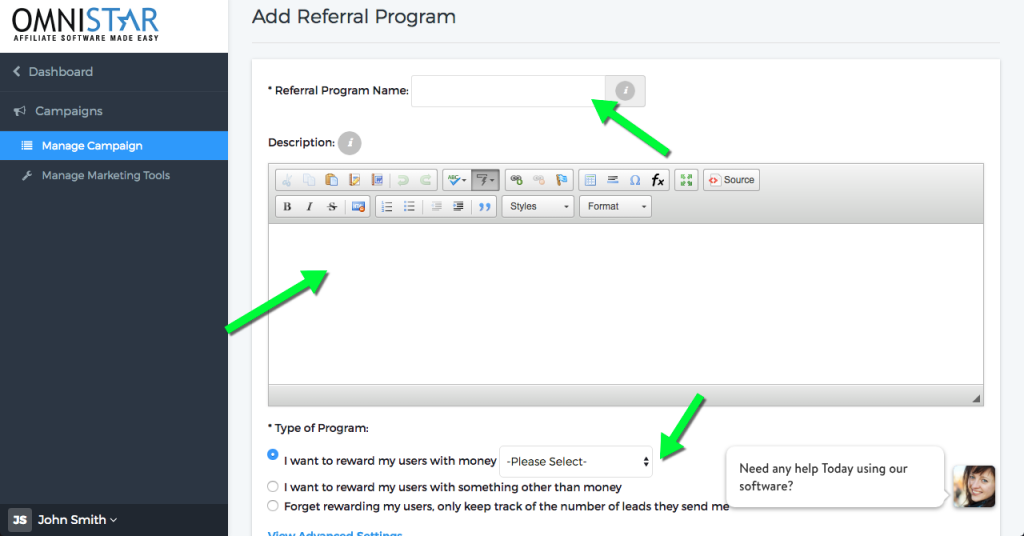 Next, you want to enter the homepage to your Shopify store.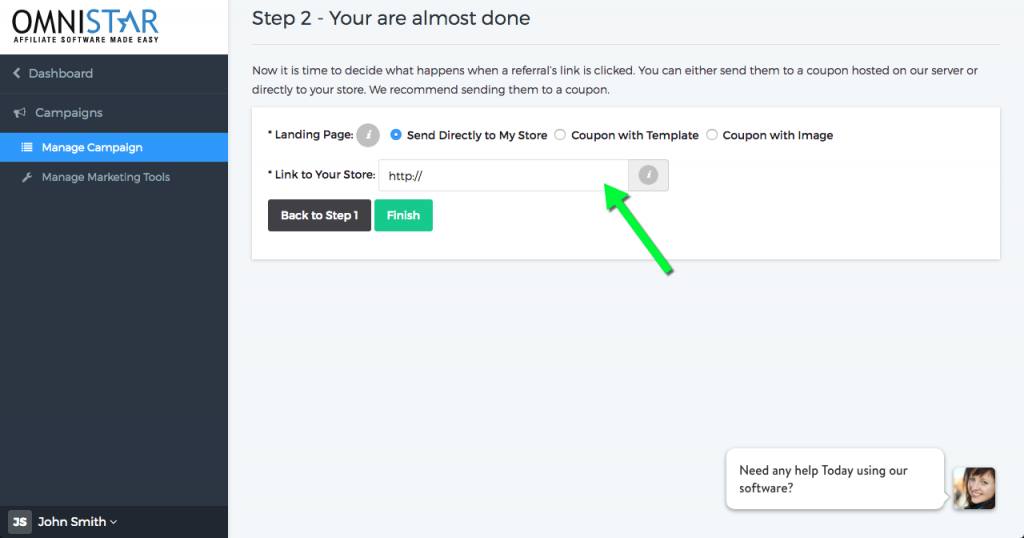 Click Finish to save your referral program.
Step 3 – Adding Customers to Your Referral Program
To have a successful Shopify referral program, you need to recruit customers to join your program. Here are some top ways to recruit customers to join your program.
1. Using Social Share Widget
You can embed our social share widget to your Shopify Store. This widget only asks customers to provide their email address to join your program. You can offer them and their friends a discount. Watch this video to see how it works.
2. Referral Website
Create a referral website where you can drive customers to so that they can join your referral program. This referral website is easily customizable. Watch this video to see how to customize the referral website.
3. Create and Embed Your Referral Registration Form on Shopify
You can create and embed a referral campaign registration form for your Shopify store. Just follow these steps to create one.
Click Campaigns
Manage Marketing Tools
Social Share Widget
Integrate a registration form into your existing website
You can now create and embed your registration form. It will look like this.
4. Add Customers Manually
If none of the above options work for you, you can add your customers to the system manually. Click on Manage Users then Add Users.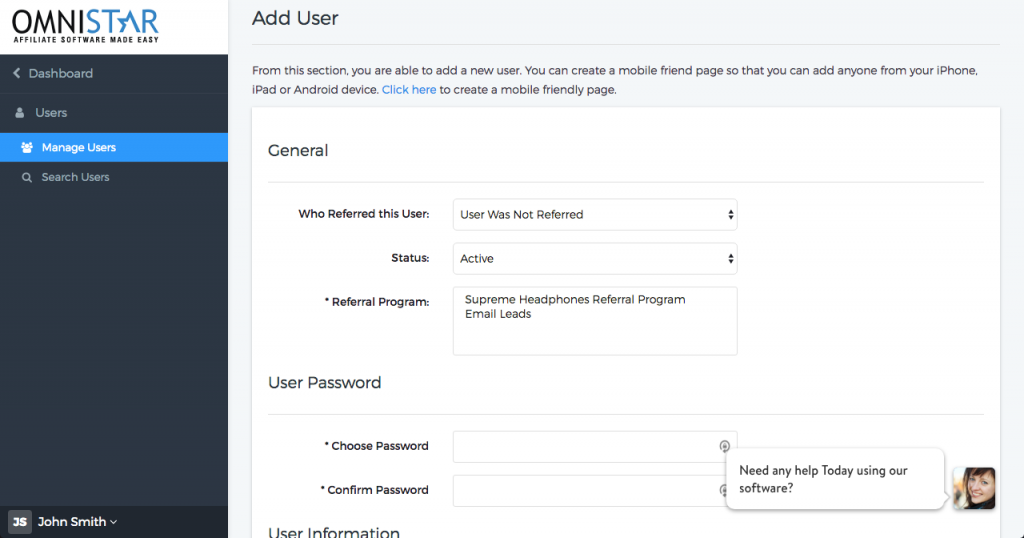 That's it. You now know how to add customers to your referral program. It is time to provide them with marketing materials to promote you.
Step 4 – Adding Marketing Materials for Customers
Click Campaigns.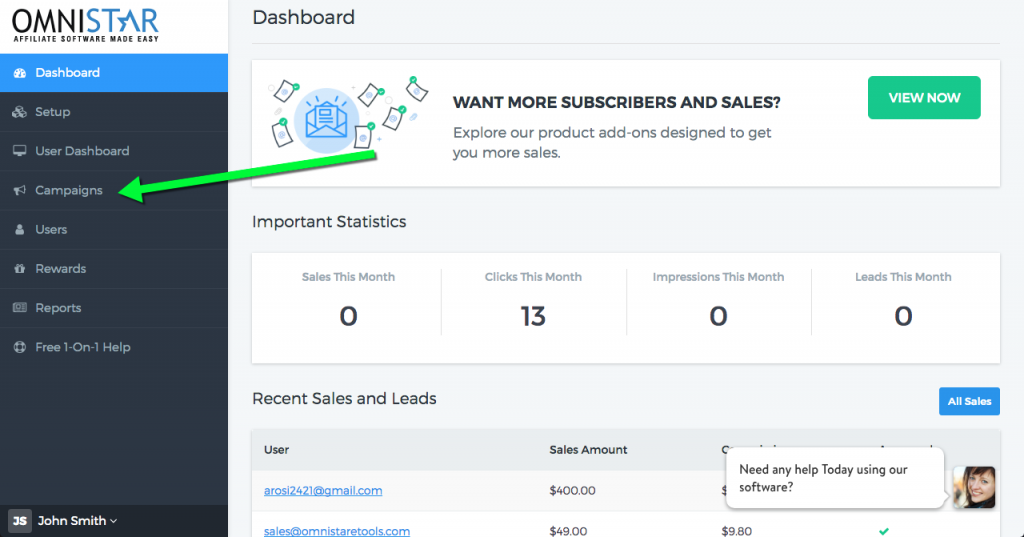 Next, click on Manage Marketing Tools.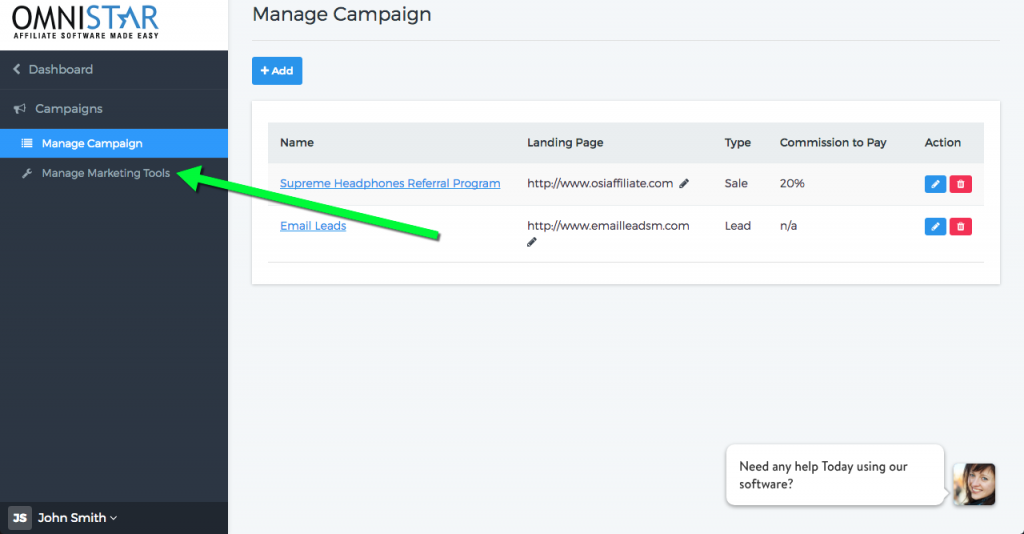 From this area, you can add creatives that your customers can use to promote you.
Some of the creatives you can add are
Promos
Coupons
Email copy
Social shares
Banners
Step 5 – The Customer's Referral Dashboard
You need to get familiar with the customer's referral dashboard. This is where customers will promote you and keep track of their referral marketing success.
Here's the customer's referral dashboard.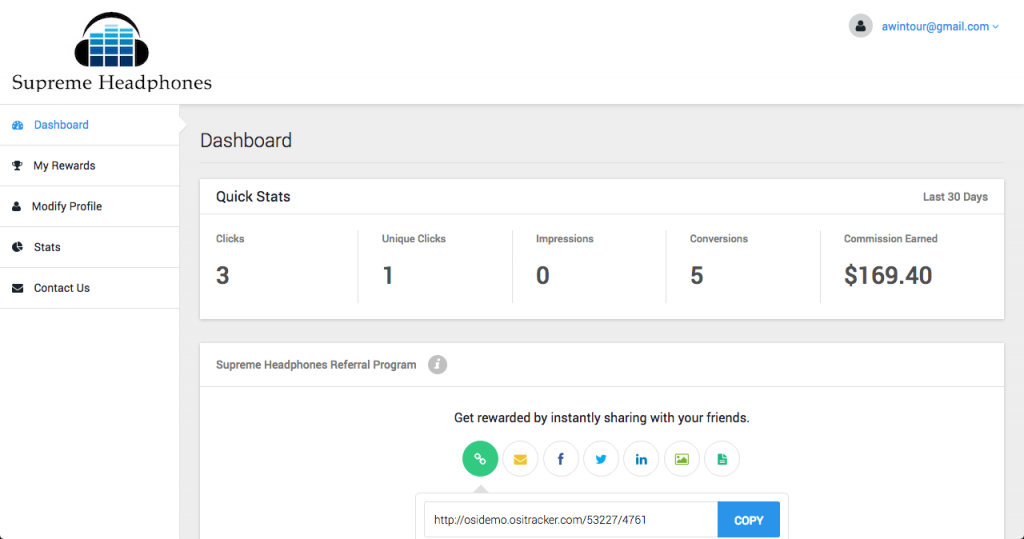 As you can see, customers can easily get to their referral link as soon as they login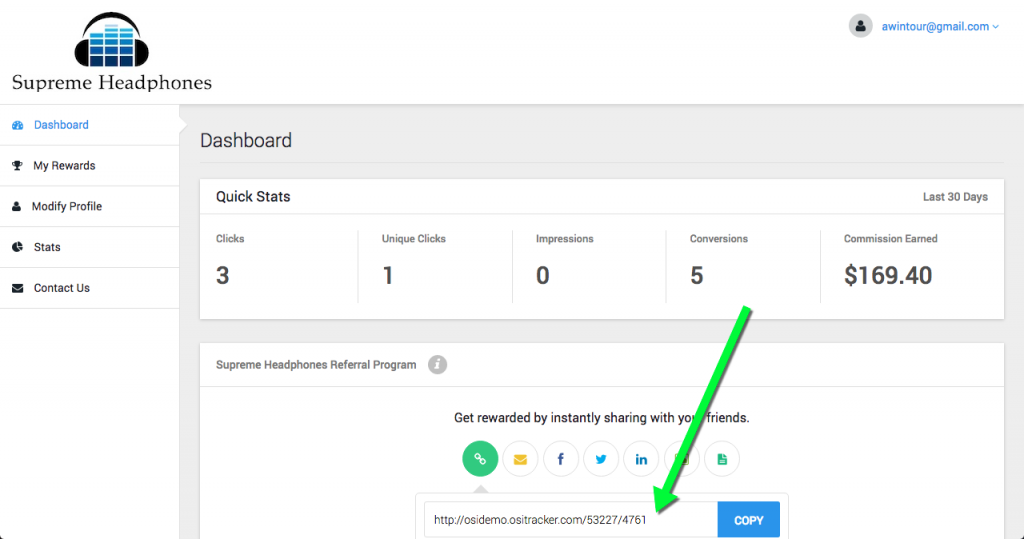 Customers can also promote you from any social platforms. They can click on the platform of their choice as shown here.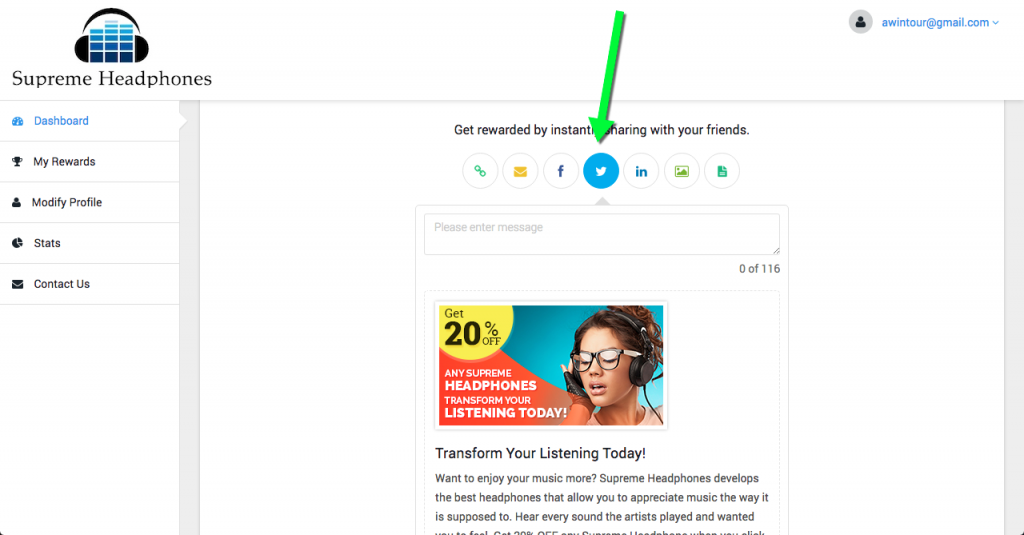 To keep track of their earnings, they can click on My Rewards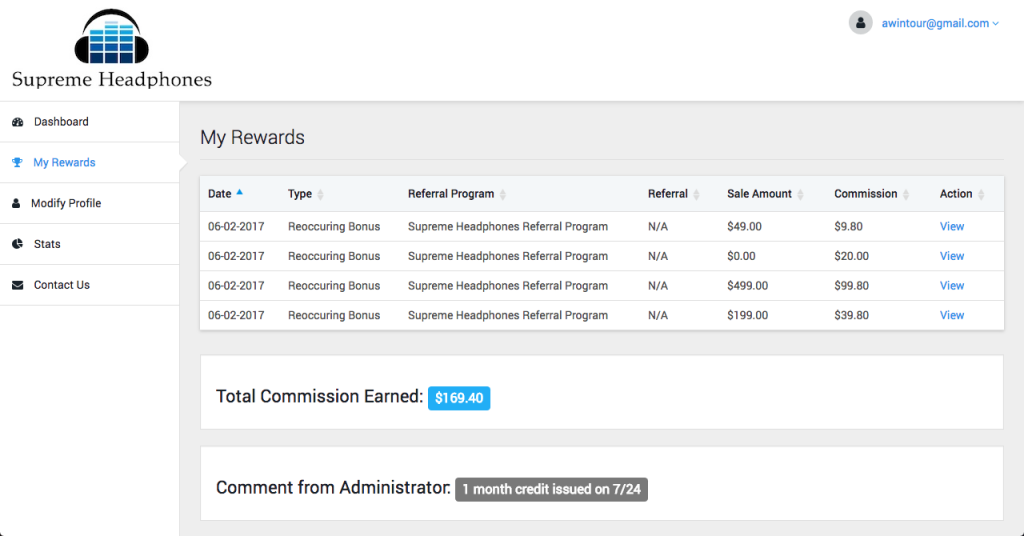 To see stats, they can click on Stats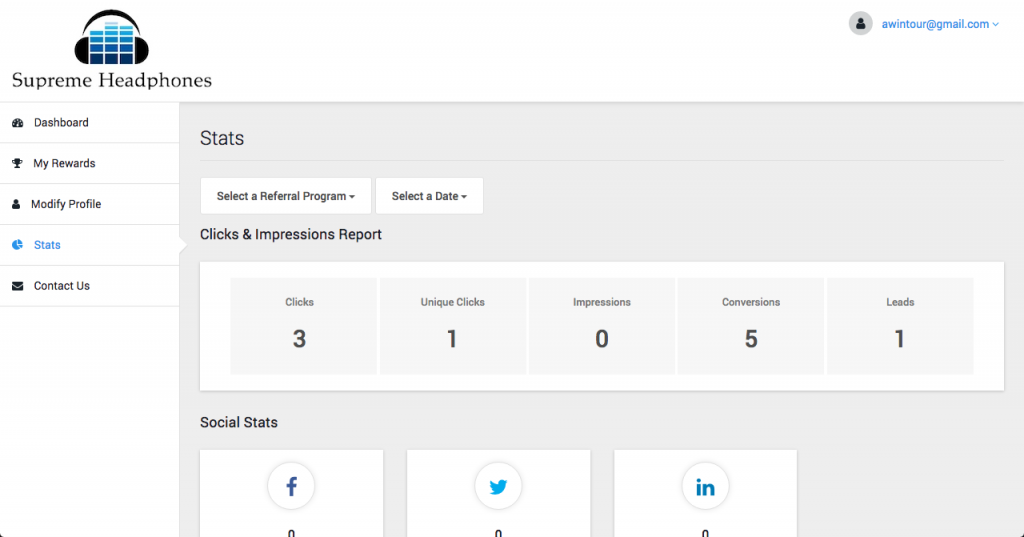 Customers can also get their friends to join your Shopify referral program. They can do this by promoting their recruiting link shown here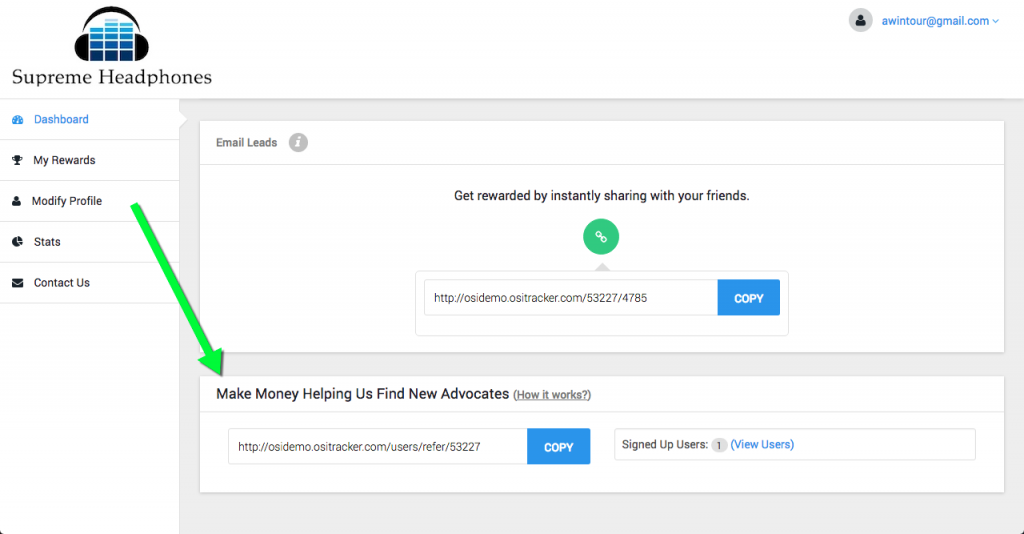 That's it. That was a quick summary for the customer's referral dashboard. We will now show you how to pay your customers for successful referrals.
Step 5 – How to Pay Customers for Referrals
When customers send successful referrals, you can pay them from your admin dashboard. Click on Rewards.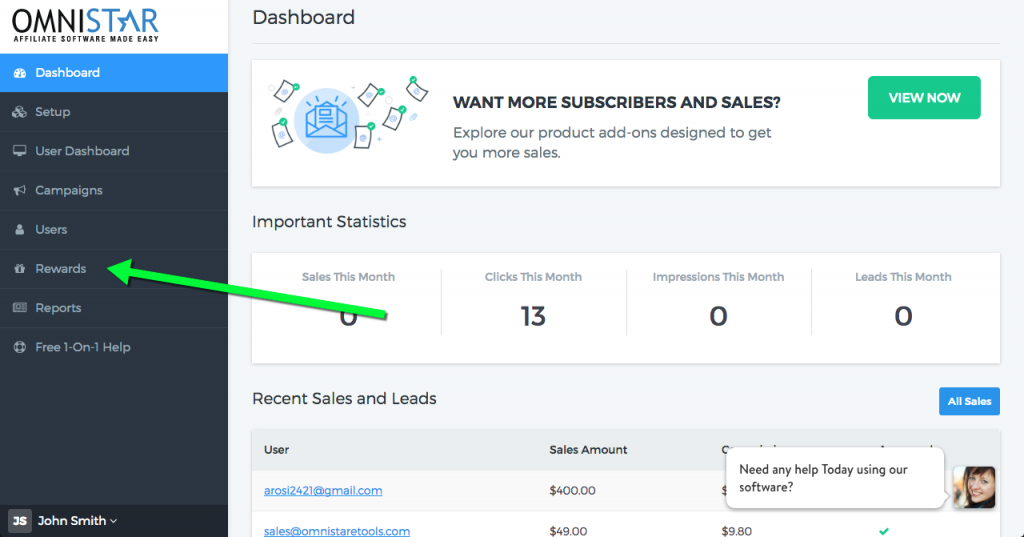 Next, you can review invoices from here.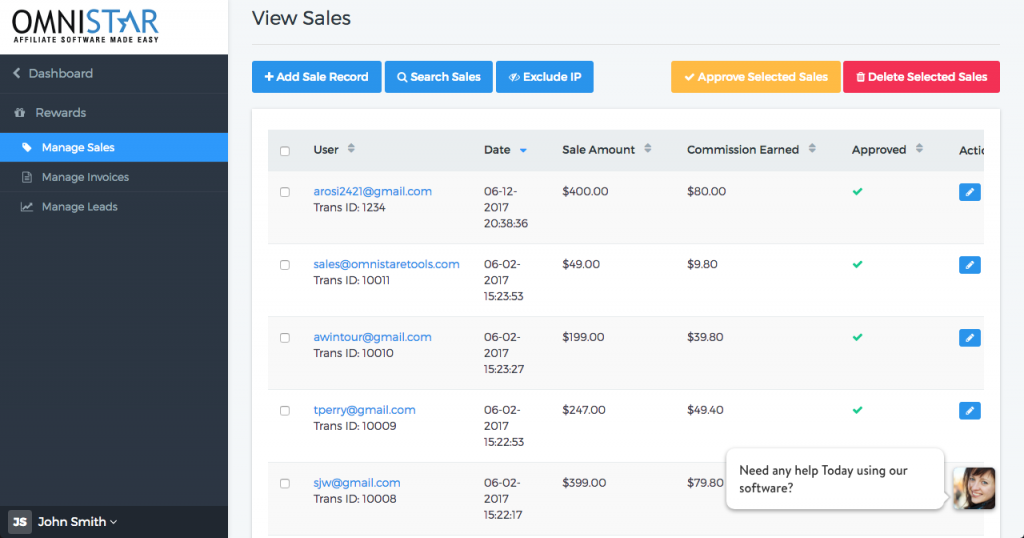 To pay your customers, click on Manage Invoices.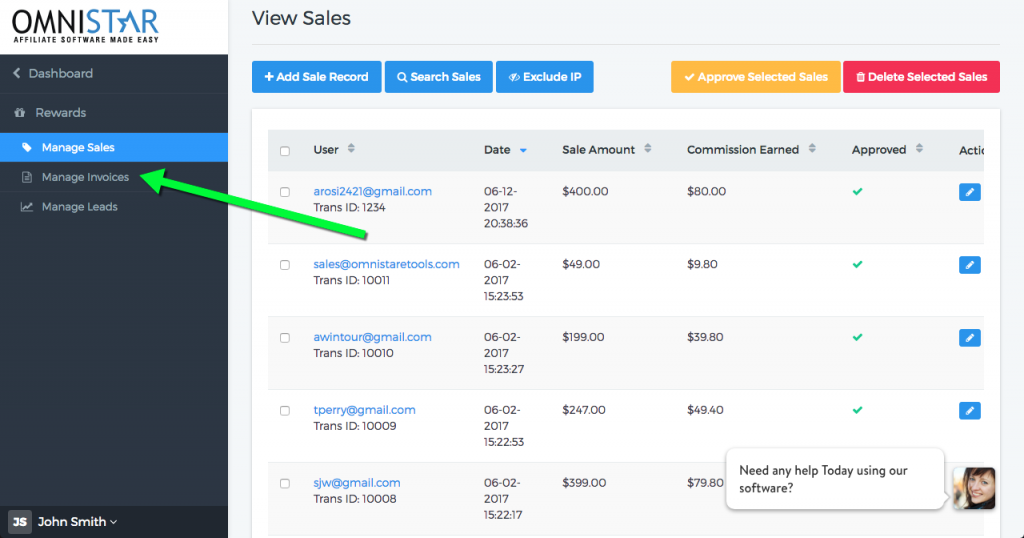 Next, check this box for the customers you want to pay.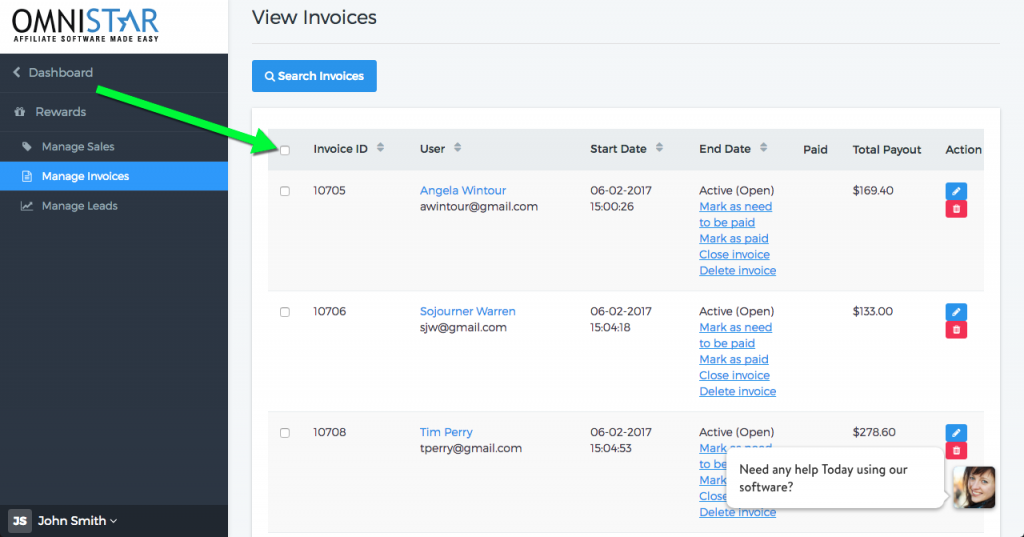 After you have selected the invoices you want to pay, scroll down and from the dropdown, select Create Paypal Mass Payment File.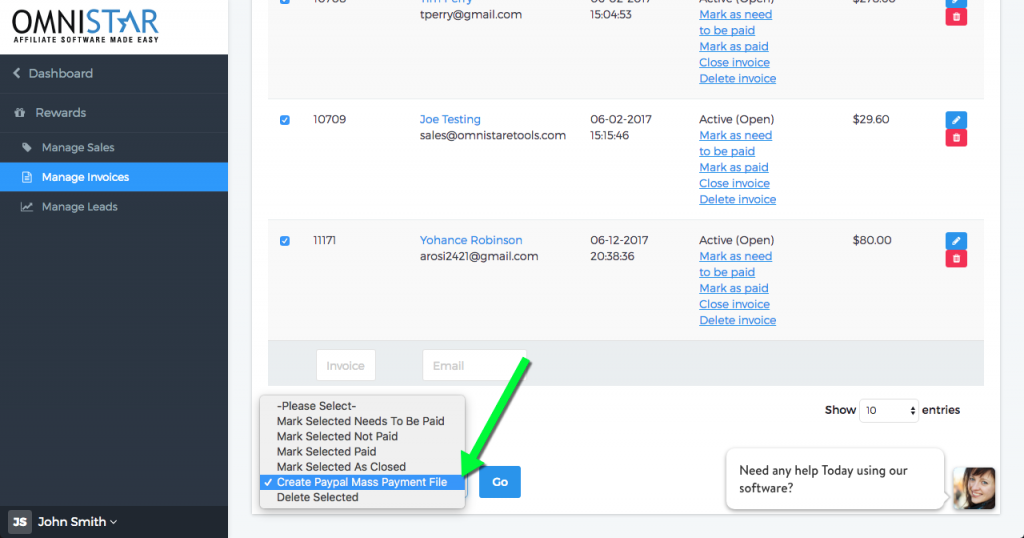 This will create a file you can upload into PayPal. When you upload this file, it will reward your customers.
This post has walked you through how to set up and create a referral marketing program for your Shopify store.
Please follow the detailed steps in this guide to integrate your Shopify store with Omnistar referral software.