Are you exhausted of using Google over and over again just to find more influencers? Are you worried the content for your next campaign might not come in on time? or are you having problems with your marketing strategies?
Don't worry because no matter what that is, influencer marketing software could make your problems go away and make your job easier. If you have been failing at trying to DIY approaching influencer marketing, then it's time that you try software. Software has different features, editions, type, and you have many options that would make it flexible enough to fit any brand.
Well hello, 2017 is about to end, spreadsheets and tracking campaigns manually is out and software is the new in. whether you are new to the influencer marketing strategy or not, I assure you that software is the way to go.
What Is an Influencer Marketing Software?
To make things easier for creators, marketers, and influencers, influencer marketing software was designed.  While features of these software would depend from plans and developer, a lot of them allow you to create your own profile in order to be able to connect with relevant influencers easily. A software is used to make creators and marketers easily together and build a campaign together as well as manage it.
But most importantly, an influencer marketing software include tools that would help creators and products stay incompliance with the rules. A lot of them also include analytics tool to make you see whether a post is performing well and to also see if people are sharing it. there are several editions of this software because it isn't one size fits all.
Who employs Influencer marketing?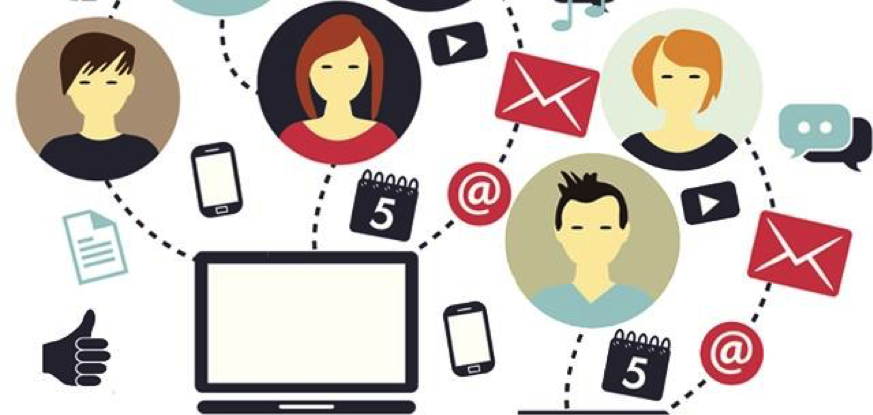 Based from Word Of Mouth Marketing Association, there are as much as 3.3 billion brands mentioned in America daily. People talk about a lot of things daily, there are food, clothing, gadgets, industrial machinery and a lot more. Every type of business, no matter what industry it's from could benefit from a conversation built around their brand and product.
Influence is powerful no matter what, if you're a small business it would benefit you, if you're a huge company it would still help you. Large companies take advantage of influence in a bigger level as they stretch it across different platforms. To help in positioning their products they partner with larger brands or celebrities.
Different types of influencer marketing software
Database
The name and other details of an influencer are right at your fingertips with an influencer marketing database. And that would be able to solve the biggest problem marketers face daily. There are also other database that allow you to directly contact the influencer while others would give you the contact details and allow you to contact the influencer on your own.
Influencer Marketplace
In some way an influencer marketplace is similar to a database, it just has more features to offer. For instance, you don't just find influencers in a marketplace, you could also contact them and even setup an escrow to pay them and use the marketplace in managing the content and other approvals.
Publisher Software.
When you already have a lot of influencers, and you only need a place to build campaigns, manage their pay, and manage content distribution you can make use of SaaS. There are SaaS that has their focus on influencer network needs, and talent agencies instead of focusing on brands.
Pay-Per-Click Strengthening
When you are running an influencer marketing campaign you have to amplify the content as well as increase the amount of people who can share and see it. even if content strengthening is mostly seen as a feature, it's also a stand-alone on other programs that are ideal for marketers that are on a budget.
Features to Look for to find the best Influencer Marketing Software
The best influencer marketing software could be the best for you but not for me and vise-versa because the features that you would need would vary on different factors like your type of business. But there are features that every software should ideally have, here's something you should take note of:
First of all, you have to choose an influencer agency solution and not just some random software. If you are new to all of this, it would help to know how to increase and maximize your ROI. So make sure that you choose a software that could become your partner and could help you learn the process.
There should be ongoing advices and consulting for when you're at loss. Ideally your software should be able to help you find influencers that match your niche and budget. You would be able to tell whether a software is good or not by its ability to score influencers based on the engagement and level of followers.
It becomes even more better when it has the ability to use AI to find a perfect match for your brand. You should also choose a platform that enables you to look for influencers by their age, location, gender, and their spoken language. Your software should also make it possible for you to manage your influencers.
Make sure that you choose one that could give you support that is personalized as well as the freedom to take the reins. This is a must if you are planning to work with more than one influencer on different type of campaigns. When it comes to this, it's best to make sure that you're happy with the work before paying.
With influencer marketing software you could hold the payment with escrow. You could streamline the whole process and ensure your influencers that upon completion of the campaign they will receive their pay. Also, beware of influencer marketing agencies that under deliver.
It's okay to stay on your budget but still make sure to take caution. When it comes to this, you should make sure that you are practicing quality over quantity. It doesn't matter if you have a lot, if it doesn't perform well then you are not going to profit from it.
You know it's a good software when you can automate the distribution process, meaning you can schedule when the post would go live. It should help you amplify the content that you are about to post by the help of your influencers to share it to their followers. Lastly, don't forget to make sure that the software you pick has a detailed analytics that has reach, engagement, and views.
Also, try to look for others more like ROI. Some also has current conversions of your value metrics into actual dollars.
Influencer Marketing Myths
Myth 1: Popularity = Influence
The common thought that influencer marketing is mainly based on popularity isn't true. Popularity doesn't always equal to influence. Explanation: yes the reach of an influencer and its number of audience is important but it's what the people do when you have reach them that put money into your pocket.
There's nothing you could gain when you are promoted by an influencer with millions of followers but no one actually engages on the promotion.
Myth 2: Brands Don't Have Time to Develop Influencer Relationships
Co creating a content with an influencer is very common and is the ideal thing to do and that's one effective way to build a relationship with an influencer.
Explanation: let me tell you a common situation: You already have a campaign that's built will amazing concept, and is already ready to drop. It's ideal that you reach influencers to promote it more effectively. In this situation things should run fast and there's no time to build a relationship anymore except for something monetarily.
In other situations, when an influencer has been working with you from the very start, let's say up from planning until you finalize, they are actually invested on the end products success. The act of collaboration in creating the content is already a way to build a relationship. By the time that you're ready to show the world your content your influencer is too.
Myth 3: Influencer marketing is always immediate
There's actually science behind why influencer marketing campaigns have a pretty long term effect. When it comes to influencer marketing it's not impulse buy all the time. Consumers usually think about it before buying your product, they aren't being rushed. Now psychological triggers included on your advertising make the people who have seen the promotion remember your brand and this would add into the success.
2 Options Influencer Marketing
A platform that's self service
With this type of program you have a direct way to communicate to your influencers. You have more ways to build a relationship with them and this would eventually give better results because you could tell you influencers about your brand directly. You can tell them about your needs and expectations about the outcome directly.
But, this could also be more challenging. You would have to choose influencers that are actually appropriate with your niche. It could also take longer to find the best match, sometimes days, sometimes as long as weeks.
Managing is more difficult when you do it on your won because you will have to negotiate the prices on your own, manage contracts and other more.
Managed services
Building your own influencer marketing tool is known to build better results, it's not for everyone. Not everyone has the knowledge to do so. When you have it managed there's a team that runs the campaign for you, it does everything from planning, influencing, managing, and executing.
Most of the time they have ways to identify influencers capability through data. So before choosing they would already be able to tell whether the influencer would do good for your brand or not. Most also has the ability to automate the campaign and make the campaign even better.
Could they work together?
Most of the time you would definitely have to purchase them separately but they are actually complementary. There are some people who have started out with managed services then switches to a self service type after a while to customize it more. This happens especially when the customer is getting more better into influencer marketing.
Conclusion
Influencer marketing software is everywhere. There are a lot of good ones but you would have to spot the best one for your business. Each business would have different type of needs, and there are a lot of different software available to make sure that every need could be catered.
There are even some software that have different options in order to be able to cater to different type of businesses. When you are searching for the best on in the market you have to at least see all of the basic features in it, if it has useful additional features that complement your business then it's worth the try.